Staff and students to show racism the red card
Published On Mon 23 Oct 2017 by Dominic Younger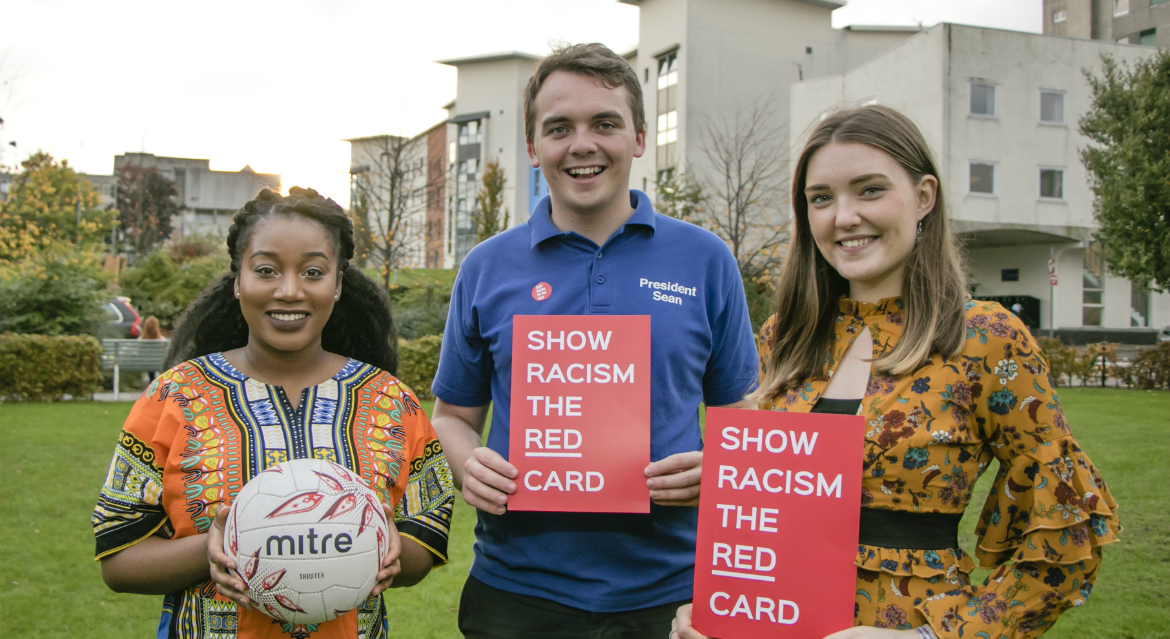 Staff and students from the University of Dundee will this Thursday go head-to-head in a football match taking place to support the battle against racism.
The match is sponsored by Show Racism the Red Card and is one of the Black History Month events to be organised by Dundee University Students' Association (DUSA).
The teams will also be joined by Dundee United striker Patrick N'Koyi, local broadcasting legend Jim Spence as well as a representative from Dundee FC, who will be down on the pitch to help manage and advise both sides.
Caroline Goodliffe, Vice President of Student Welfare at DUSA, said, "We are excited to bring together the wider Dundee community to celebrate the diversity which is integral to both the city and our campus.
"We hope this match will also show our students that DUSA is here to support them not just in their studies but in all their endeavours."
The teams will take to the University's Riverside football pitches on Thursday 26th, with kick-off at 2.30pm.
Sean O'Connor, DUSA President said, "We've joined forces this year with Show Racism the Red Card, our local football teams, the Sports Union and the rest of the University to show how together we can tackle racism head-on."
Students Temi Williams and Tobiloba Waddell gear up for Thursday's game.
For media enquiries contact:
Dominic Glasgow
Media Relations Officer
University of Dundee
Nethergate, Dundee, DD1 4HN
Tel: +44 (0)1382 385131
Email: d.w.glasgow@dundee.ac.uk