Slessor Gardens goes skin-deep for Science Festival
Published On Tue 24 Oct 2017 by Dominic Younger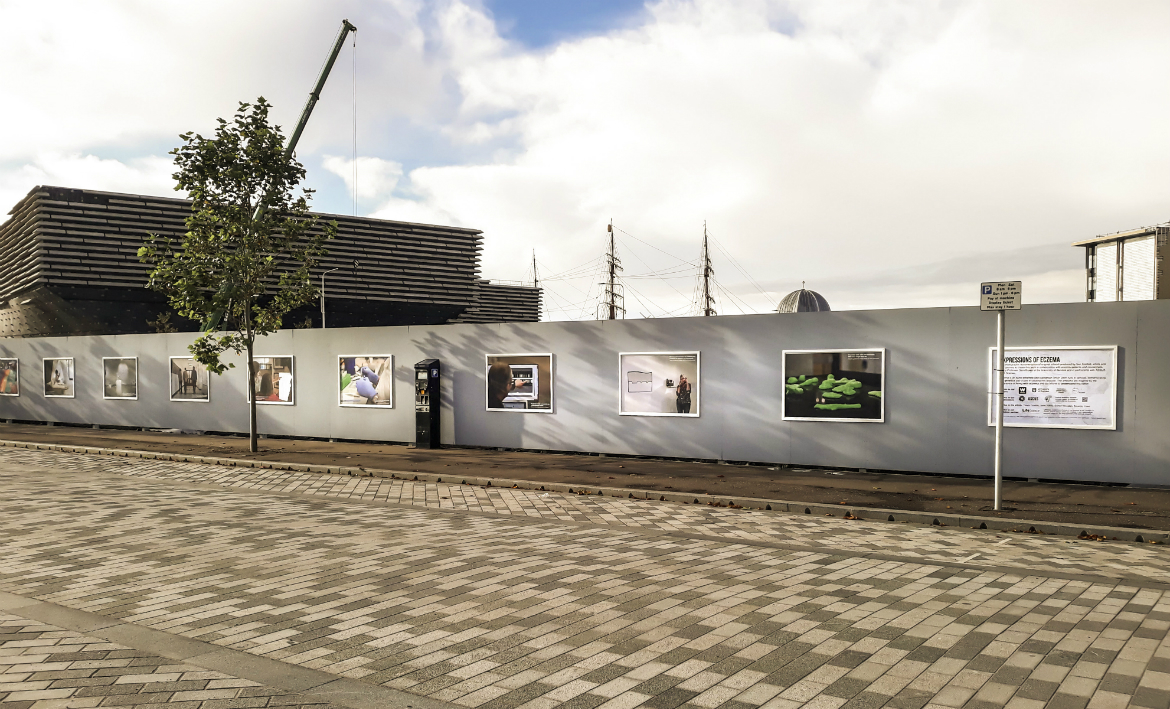 Members of the public will be able to look a little closer next week when a photographic exhibition which focuses on the experiences of living with eczema is unveiled at Slessor Gardens, situated at the heart of Dundee's waterfront.
The exhibition 'Expressions of Eczema' is part of the Dundee Science Festival, and features art from four Scottish artists in collaboration with patients living with eczema and researchers from the University of Dundee.
Visitors will have a chance to meet the scientists behind the exhibition including Professor Sara Brown on Saturday 28 October. The event is free and those interested can drop in at any time from 2pm until 4pm.
Professor Brown said, "Eczema is an itchy inflamed skin condition which often runs in families, demonstrating that genetics play a part in causing this disease. The artworks are inspired by the experience of living with eczema and our efforts to understand this better.
"This exhibition is also a great way to meet me and my colleagues to ask questions about eczema and to find out about the research that we do."
Dundee Science Festival is now in its eighth year and is organised by Dundee Science Centre. The Festival works in partnership with the University of Dundee to create unique, exciting and innovative events.
People of all ages and backgrounds are invited to enjoy science together and all the events are designed with the local community's needs and interests at heart.
For media enquiries contact:
Dominic Glasgow
Media Relations Officer
University of Dundee
Nethergate, Dundee, DD1 4HN
Tel: +44 (0)1382 385131
Email: d.w.glasgow@dundee.ac.uk