Record-breaking Rector returns to campus
Published On Tue 21 Nov 2017 by Dominic Younger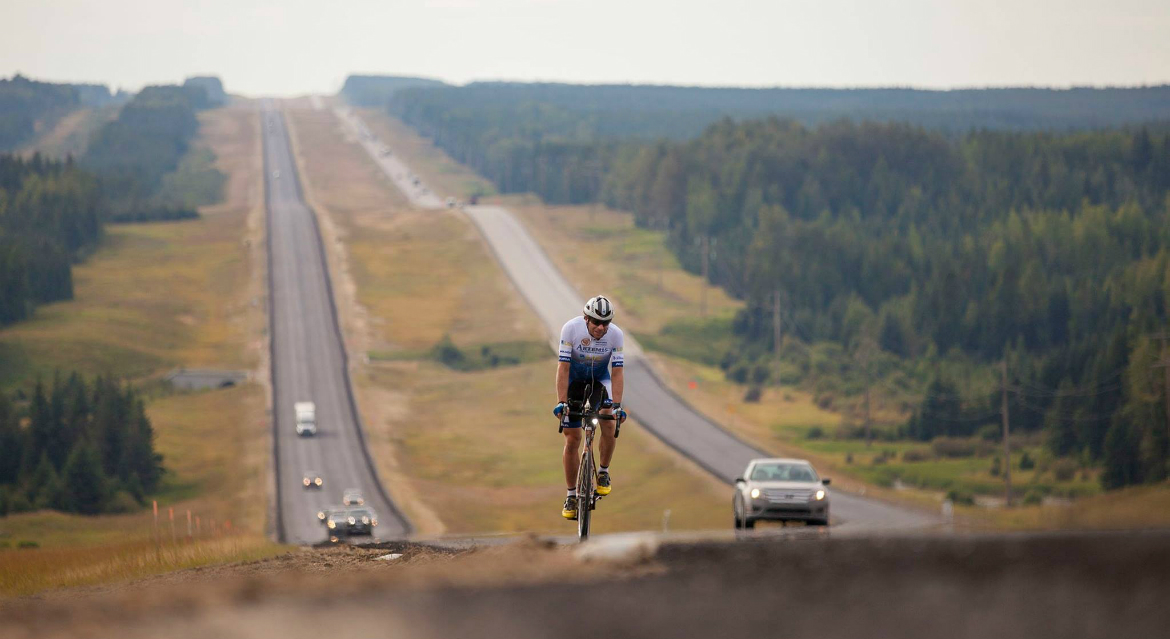 Image: Mark Beaumont by Muckle Media
World record-breaking ultra-endurance athlete and Rector of the University of Dundee, Mark Beaumont is returning to campus this week as he shows his support for the city's senior cyclists and officially opens a newly refurbished section of the University Library.
Mark, who has recently smashed the Guinness World Record by cycling around the world in 79 days for charity, will get back on his bike as he joins cyclists at the University's Riverside football pitches at 1.30pm on Tuesday 21 November.
He will be pledging his support to the Active Senior Cyclist programme developed by staff at the University of Dundee and Cycling Scotland which aims to help participants put their best pedal forward and create an active lifestyle after retirement.
Mark says he is keen to see as many as possible getting back on their bikes for a healthier way of life. He said, "I am absolutely thrilled to come back to Dundee and get back in the saddle for such a good cause.
"I started my first ever cycling adventure across Scotland from Discovery Point at the age of 12 and I've been passionate about cycling and this city ever since. Cycling is such a simple way to get around without polluting, to keep healthy, to be sociable and to explore."
Kenneth Hepburn, one of the senior cyclists taking part in the programme, said, "Even after 53 years of not cycling the skills are starting to come back quickly. I am still learning to increase my ability and that is a great feeling and means I will be able to get about on two wheels instead of using four!"
Mark will then return to the heart of campus to officially open the University Library's newly refurbished first floor at 3pm.
He said, "I am delighted to open this new study area for students. I am proud of the University's accolade as one of Scotlands best student experience and continuing to invest in modern learning spaces for all is at the heart of this richly deserved reputation."
For media enquiries contact:
Dominic Glasgow
Media Relations Officer
University of Dundee
Nethergate, Dundee, DD1 4HN
Tel: +44 (0)1382 385131
Email: d.w.glasgow@dundee.ac.uk