Professor Kate Storey elected to Academy of Medical Sciences
Published On Mon 8 May 2017 by Grant Hill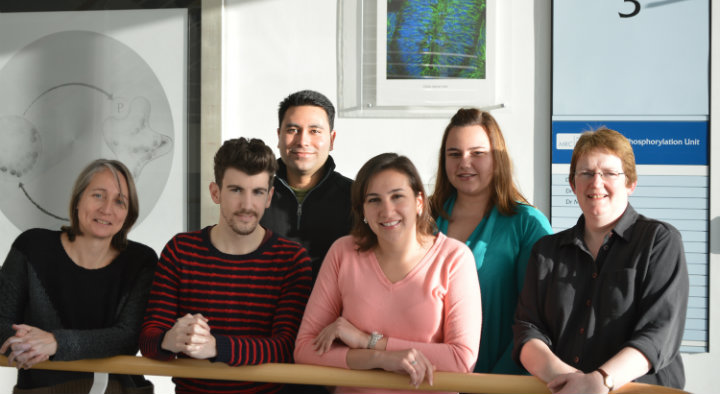 The University of Dundee's Professor Kate Storey has been elected to the prestigious Fellowship of the Academy of Medical Sciences.
The Fellows have been elected for their contribution to biomedical and health research, the generation of new knowledge in medical sciences and its translation into benefits to society. This year's elected Fellows have expertise that spans women's health, immunology, public health, infectious disease and embryonic development, among many other fields.
Kate Storey is Professor of Neural Development and Head of the Division of Cell and Developmental Biology at the University's School of Life Science. Her leading-edge work identifies cellular and molecular mechanisms that control how neural cells differentiate, with a long-term goal to inform strategies for therapeutic treatment of neural injury and disease.
Professor Storey said, "This is a great honour for me and for the researchers I have worked with over the years. Science is a collective endeavour and I see this as an acknowledgement of discoveries we have made together.
"The Academy of Medical Sciences brings together scientists to facilitate medical research, its translation and its communication to a board public. I am looking forward to contributing to these efforts."
The Academy of Medical Sciences is an independent body representing the diversity of medical science and seeking to advance biomedical and health research and its translation into benefits for society. Elected Fellows are the UK's leading medical scientists from hospitals, academia, industry and the public service.
This year 46 new Fellows were chosen from 381 candidates. This latest intake to the Fellowship includes the highest female cohort to date, with 37 per cent of those elected being women. The new Fellows will be formally admitted to the Academy at a ceremony next month.
Professor Sir Robert Lechler PMedSci, President of the Academy of Medical Sciences said, "As we elect new Fellows each year, the Academy continues to grow as a unique and productive hub of the best minds in UK medical science. Our expanding and evolving Fellowship allows the Academy to play a vital role in tackling the major health challenges facing society today and in the future.
"The election of these 46 exceptional biomedical and health researchers is a well-deserved honour. Each newly elected Fellow has made an outstanding impact in the community, contributing to the development of better healthcare - from fundamental scientific understanding to the prevention, diagnosis and treatment of disease. I am delighted to welcome them to the Academy and greatly look forward to working with them all in the future."
For media enquiries contact:
Grant Hill
Press Officer
University of Dundee
Nethergate, Dundee, DD1 4HN
Tel: +44 (0)1382 384768
Mobile: 07854 953277
Email: g.hill@dundee.ac.uk