Independent films from China to get Dundee screening
Published On Fri 5 May 2017 by Cara Longmuir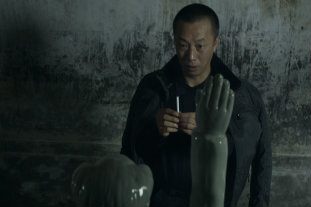 A selection of films by award-winning Chinese filmmaker Zhao Dayong are to be screened by the University of Dundee.
The Centrespace Gallery will be showing four of Dayong's internationally celebrated films from Monday, 15th May. The screenings of Street Life (2006), Ghost Town (2008), The High Life (2010) and Shadow Days (2013) have been curated by Duncan of Jordanstone College of Art and Design's Cooper Gallery as part of the city wide cultural festival, Ignite Dundee 2017.
Sophia Hao, curator of Cooper Gallery said, "Zhao Dayong's work in documentary and feature films explore themes of anxiety and spiritual bankruptcy in the face of a China that is rapidly transforming.
"He depicts a present day social and economic situation in which history, culture, meaning, and even love and family, are often destroyed in the pursuit of mirages of prosperity."
'Zhao Dayong - Shadow Days, Independent film from China' runs until Saturday, 27th May and is open Monday to Saturday 12-4pm.
To coincide with this rare chance to experience Zhao Dayong's work, Dr Philippa Lovatt, lecturer in Media and Communications at the University of Stirling, will be expanding on the context of Chinese independent film at 6:30pm on Thursday, 25th May.
Centrespace Gallery is part of DJCAD's Visual Research Centre which is located on the lower levels of Dundee Contemporary Arts.
For media enquiries contact:
Cara Longmuir
Media Relations Officer
University of Dundee
Nethergate, Dundee, DD1 4HN
Tel: +44 (0)1382 385243
Email: c.z.longmuir@dundee.ac.uk