Financial incentives may increase breastfeeding rates
Published On Mon 11 Dec 2017 by Roddy Isles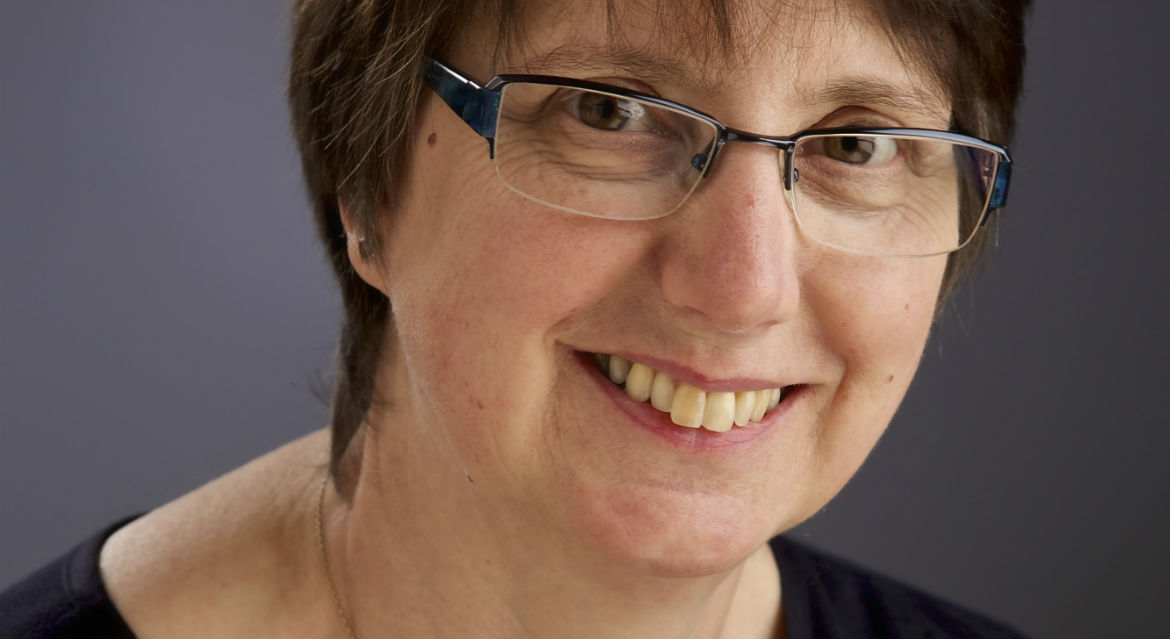 Breastfeeding increased in areas where shopping vouchers were offered to mothers
46 per cent of all eligible mothers signed up to the scheme and over 40 per cent claimed at least one voucher for breastfeeding
Women reported that the vouchers were an incentive to continue breastfeeding
Offering new mothers financial incentives may significantly increase low breastfeeding rates, new research from the University of Sheffield and the University of Dundee has found.
More than 10,000 new mothers across South Yorkshire, Derbyshire and North Nottinghamshire were involved in the ground breaking study which offered shopping vouchers worth up to £120 if their babies received breastmilk (breastfeeding or expressed milk) at two days, 10 days and six weeks old. A further £80 of vouchers was available if their babies continued to receive breastmilk up to six months.
Breastfeeding levels in the UK are some of the lowest in the world – in some areas just 12 per cent of six to eight week-old babies are breastfed. The trial, funded by the National Prevention Research Initiative and Public Health England, saw an increase of six percentage points in the areas where the scheme was offered, compared with those areas where the scheme was not available.
Principal investigator Dr Clare Relton, from the University of Sheffield's School of Health and Related Research (ScHARR), said, "Our scheme offered vouchers to mothers as a way of acknowledging the value of breastfeeding to babies and mothers and the work involved in breastfeeding.
"As the scheme was tested in areas with low breastfeeding rates (just 28 per cent of babies were receiving any breastmilk at six-eight weeks), we were delighted that 46 per cent of all eligible mothers signed up to the scheme and over 40 per cent claimed at least one voucher. The trial found a significant increase in breastfeeding rates in areas where the scheme was offered.
"Eight out of 10 mothers in the UK who start to breastfeed stop before they really want to. It seems that the voucher scheme helped mothers to breastfeed for longer. Mothers reported they felt rewarded for breastfeeding."
The study used the routine method of collecting information on breastfeeding; an assessment by healthcare professionals who already discuss feeding, along with the baby's general health, during routine visits.
Mother Fiona Sutcliffe, 29, from Sheffield who took part in the scheme with her baby girl said, "Breastfeeding is quite difficult in the beginning. The scheme is a really good way of keeping going - keeping motivated to stay on track rather than giving up and going for the bottle. It provides little milestones, little stepping stones and helps you get breastfeeding established."
Breastfeeding has a wide range of benefits for both mothers and babies. It helps to prevent short and long-term illnesses in children and in mothers2 and also reduces health costs to the National Health Service2 (NHS). It is estimated that the NHS would save a minimum of £17 million every year in hospital admissions and GP visits2 if more women could be supported in order to breastfeed for longer.
Anahi Wheeldon, a community midwife from Eckington in Sheffield, said, "The vouchers really lifted mums and gave them recognition and acceptance.
"The scheme has really helped changed the culture and attitude towards breastfeeding. Particularly with young mums you used to be the odd one out if you breastfed, but now they know people who've breastfed, there is a network between mums, so it's become more normal."
Co-author of the study Mary Renfrew, Professor of Mother and Infant Health at the University of Dundee, said, "This is the first large-scale study to show an increase in breastfeeding in communities where rates have been low for generations, and where it can be particularly difficult for women to breastfeed without strong family and community support, because of strong societal barriers.
"In the UK these barriers include the difficulty some women encounter when breastfeeding in public, widespread misleading marketing that formula is equivalent to breastfeeding, a lack of high quality services to prevent and treat any problems if they arise, a lack of community support, a lack of education about breastfeeding for young children, and lack of support for women to breastfeed in the workplace.
"The incentive scheme was designed together with local women and staff to make sure it was feasible and appropriate, and breastfeeding support services were widely available in all the areas where the trial took place. Thanks to all the mothers and staff who supported this study, we now know much more about what might work to help new mothers to breastfeed."
The five year NOurishing Start for Health (NOSH) study was funded by the National Prevention Research Initiative (NPRI). The NPRI was a national initiative made up of government departments, research councils and major medical charities that worked together to encourage and support research into chronic disease prevention. Its core aim was to develop and implement successful, cost-effective interventions that reduce people's risk of developing major diseases by influencing their health behaviours. A review of the NPRI fed into the recently-launched UK Prevention Research Partnership.
Dr Gavin Malloch, programme manager for public health partnerships at the Medical Research Council which led the NPRI collaboration, said, "There is a wealth of evidence about the importance of breastfeeding for a child's health and also the health of mothers. We also know that being breastfed as a baby has benefits for health later in life, reducing the risk of conditions such as diabetes which place an enormous pressure on the NHS.
"Breastfeeding rates in the UK are some of the lowest in the world. This study shows that vouchers might significantly improve rates in areas where they are below the national average. It will also help inform discussions around this issue at a global level."
The trial findings are published in JAMA Pedriatrics
To view the full paper please visit: http://jamanetwork.com/journals/jamapediatrics/fullarticle/10.1001/jamapediatrics.2017.4523
Notes to editors
1 Research has shown that breastfeeding has a wide range of short and long-term health benefits for both mothers and babies.
Breastfed babies have:
Less chance of diarrhoea and vomiting
Fewer chest and ear infections and having to go to hospital as a result
Less chance of becoming obese
Less chance of diabetes in later life
Less chance of leukaemia
Less chance of developing eczema.
Less chance of being constipated
Health benefits for mother include:
Reduces risk of breast cancer and ovarian cancer
Reduced risk of metabolic syndrome
Helps mother and baby bond
Naturally uses up to 500 calories a day
For more information please visit NHS Choices Breastfeeding: the first few days.
2 Potential savings to the NHS
If mothers breastfed more and for longer, then the NHS could save a minimum of £17 million every year just for avoiding the costs of treating four acute diseases in infants (GI infections, URTI infections, Otitis Media and NEC).
For more information please visit: NHS Choices More breastfeeding 'would save the NHS millions', UNICEF Breastfeeding in the UK and UNICEF Commissioning Guidance for Infant Feeding
Financial incentives have been shown to be effective in promoting positive health behaviours. For example, financial incentives for breastfeeding have been routinely provided in the Quebec region of Canada since the mid-1990s.
NOSH
The NOurishing Start for Health project (NOSH) research costs were funded by the National Prevention Research Initiative (NPRI). The vouchers were supported by Public Health England (PHE). The components of the scheme were determined through work with local midwives, health visitors and mothers. Participants did not get the full payments straight away and payments did not affect welfare payments.
National Prevention Research Initiative
The National Prevention Research Initiative (NPRI) was a national initiative made up of government departments, research councils and major medical charities working together to encourage and support research into chronic disease prevention. The initiative was co-ordinated by the Medical Research Council and the award for this study was supported by the following organisations: Alzheimer's Research Trust; Alzheimer's Society; Biotechnology and Biological Sciences Research Council; British Heart Foundation; Cancer Research UK; Chief Scientist Office, Scottish Government Health Directorate; Department of Health; Diabetes UK; Economic and Social Research Council; Health and Social Care Research and Development Division of the Public Health Agency (HSC R&D Division); Medical Research Council; The Stroke Association; Wellcome Trust; Welsh Assembly Government; and World Cancer Research Fund.
Public Health England
Public Health England exists to protect and improve the nation's health and wellbeing, and reduce health inequalities.
It does this through world-class science, knowledge and intelligence, advocacy, partnerships and the delivery of specialist public health services. PHE is an operationally autonomous executive agency of the Department of Health.
The Medical Research Council is at the forefront of scientific discovery to improve human health. Founded in 1913 to tackle tuberculosis, the MRC now invests taxpayers' money in some of the best medical research in the world across every area of health. Thirty-two MRC-funded researchers have won Nobel prizes in a wide range of disciplines, and MRC scientists have been behind such diverse discoveries as vitamins, the structure of DNA and the link between smoking and cancer, as well as achievements such as pioneering the use of randomised controlled trials, the invention of MRI scanning, and the development of a group of antibodies used in the making of some of the most successful drugs ever developed. Today, MRC-funded scientists tackle some of the greatest health problems facing humanity in the 21st century, from the rising tide of chronic diseases associated with ageing to the threats posed by rapidly mutating micro-organisms. www.mrc.ac.uk.
For media enquiries contact:
Roddy Isles
Head of Corporate Communications
University of Dundee
Nethergate, Dundee, DD1 4HN
Tel: +44 (0)1382 384910
Mobile: 07800 581902
Email: r.isles@dundee.ac.uk