Computing Degree Show 2017
Published On Wed 3 May 2017 by Grant Hill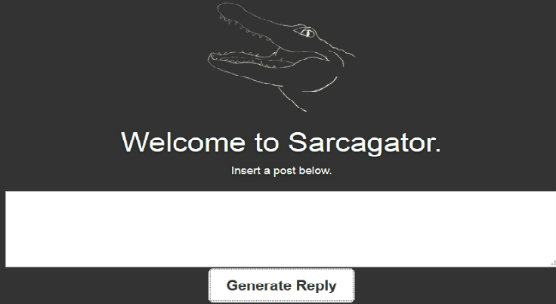 Innovative and thought-provoking work produced by software engineers, games developers, computer programmers, tech entrepreneurs and other digital pioneers from the University of Dundee will go on display this week.
The Computing Degree Show 2017, taking place at the University's Queen Mother Building, celebrates the creative talent of almost 50 students about to complete the final year of their undergraduate courses. The students will be on hand to demonstrate their work at the invite-only opening to the show on Friday, 5th May.
An exhibition of posters produced by students to represent their work opens to the public the following day and will run until the end of the month. A wide range of visitors, including employers and industry professionals such as programmers and developers, will attend and see exhibits including:
Professor Annalu Waller, Head of Computing at the University, said, "We are very proud of what the Class of 2017 have achieved. Their projects look at everything from healthcare to culture to business-focused applications and artificial intelligence tools.
"Our students will go on to do great things in various fields of Computing and this is a great chance for them to showcase their work to potential employers looking to find the most talented young designers."
Previous graduates who exhibited at the Computing Degree Show have gone on to make their mark nationally and internationally by working for major companies such as Cisco, Sky, JP Morgan, Accenture, RBS, Skyscanner, GFI Max, Thales, Stena and Google. Recent first-job destinations range from Aberdeen, Dundee and Edinburgh to San Francisco, Texas and Korea. A number work locally in games companies and others have launched their own companies.
More information about all projects on show at the Computing Degree Show 2017 can be found at http://cds2017.computing.dundee.ac.uk/.
For media enquiries contact:
Grant Hill
Press Officer
University of Dundee
Nethergate, Dundee, DD1 4HN
Tel: +44 (0)1382 384768
Mobile: 07854 953277
Email: g.hill@dundee.ac.uk