Comics Laureate to discuss career at Dundee talk
Published On Tue 7 Nov 2017 by Grant Hill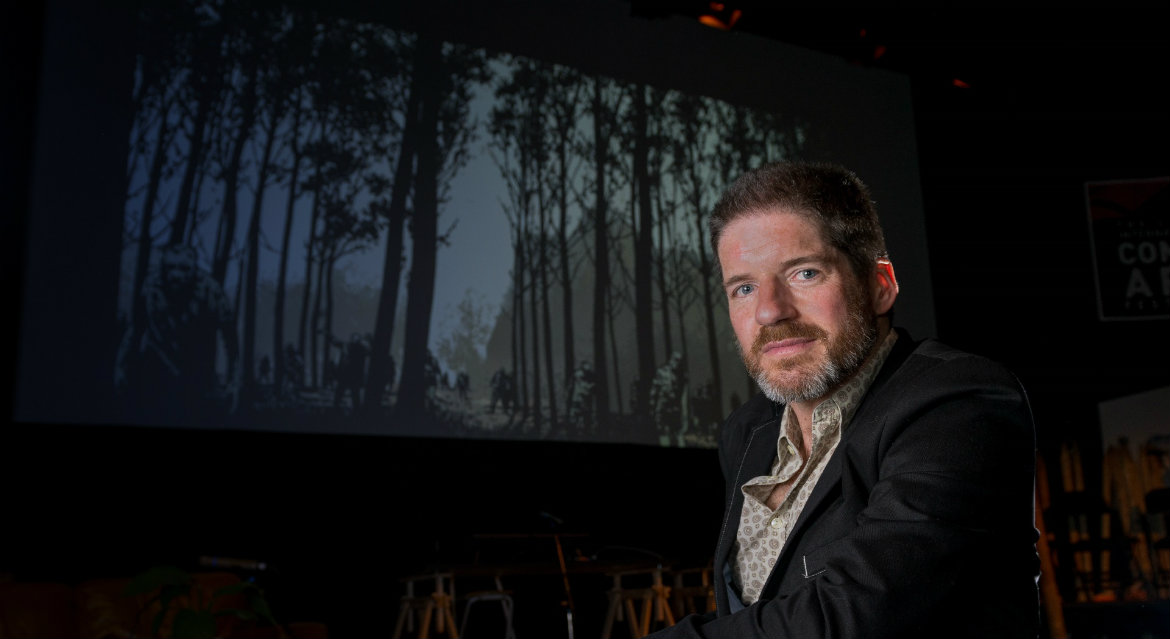 The UK's Comics Laureate Charlie Adlard, best-known as artist of The Walking Dead, the comic that spawned the hugely successful television series, will visit Dundee this week to discuss his career.
He will be appearing at Dundee Comics Creative Space (DCCS) at 6pm on Friday 10 November. The Q&A session will be chaired by Chris Murray, Professor of Comics Studies at the University of Dundee, and is free and open to all.
In addition to his work on The Walking Dead, Charlie Adlard has also worked on comics such as 2000AD and The X-Files as well as various titles for both Marvel and DC Comics, the US-based titans of the global comics industry.
"This is a fantastic opportunity to come along and learn about Charlie Adlard's work in comics," said Professor Murray. "The Walking Dead is obviously a hugely successful comic but it represents only a small part of his exceptional output. Over the past 25 years, Charlie has established himself as one of the world's leading comics artists, something that was recognised when he was named as the UK's Comics Laureate for 2017-19."
The University of Dundee is one of the UK's leading centres of comics and graphic novels research, and Chris Murray is the world's first Professor of Comics Studies. Undergraduate and postgraduate programmes are helping to produce the next generation of artists and writers, with Dundee alumni going on to work for some of the biggest titles in the industry or starting their own publications.
DCCS, located in the Vision Building off Seabraes Lane, is a social enterprise and studio project developed by the University in collaboration with The Rank Foundation and the Dundee Place Partnership Scheme. The aim is to provide educational workshops and creative opportunities for various age groups and to encourage creative learning through comics.
'A Talk By Charlie Adlard' takes place at DCCS at 6pm on Friday 10 November. More information is available at https://www.facebook.com/events/283744505469638/.
For media enquiries contact:
Grant Hill
Press Officer
University of Dundee
Nethergate, Dundee, DD1 4HN
Tel: +44 (0)1382 384768
Mobile: 07854 953277
Email: g.hill@dundee.ac.uk