Coastal potential to be explored
Published On Wed 6 Sep 2017 by Grant Hill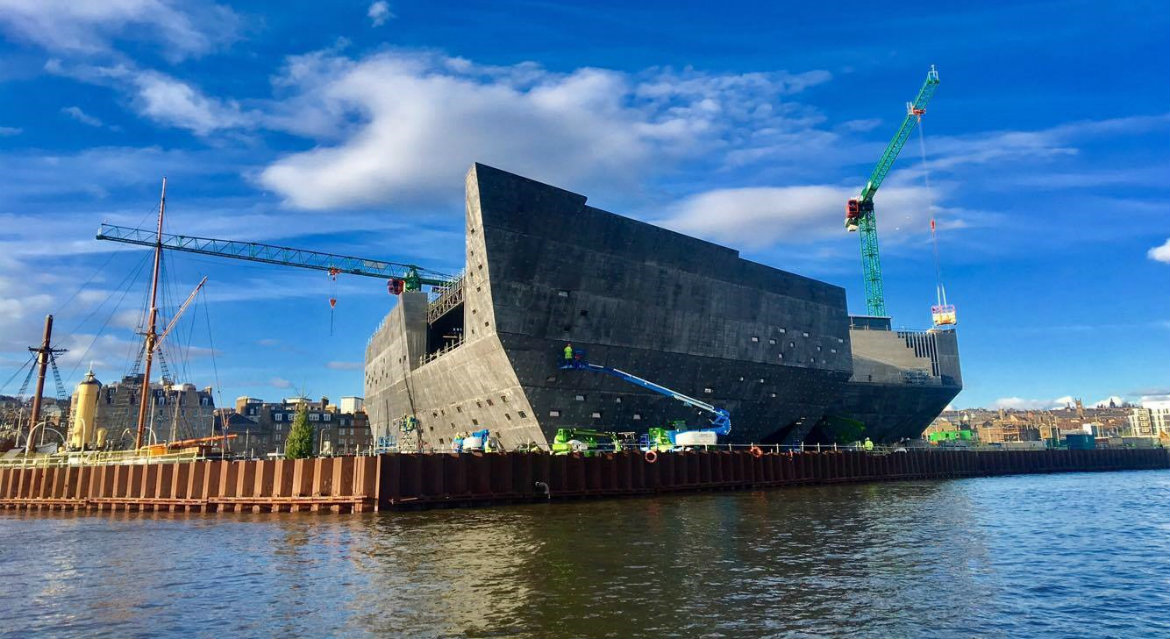 The economic, cultural, social and ecological potential of Scotland's coastline will be examined at a conference at the University of Dundee next week.
Rather than holding separate annual conferences for 2017, the Tay Estuary Forum and Forth Estuary Forum will host a joint event exploring social drivers for change along the nation's coast, alongside current major economic and cultural developments such as the newly opened Queensferry Crossing.
The one-day event, sponsored by Red Rock Power Limited, takes place at the West Park Conference Centre from 10am-4pm on Friday, 15th September. Topics to be discussed include:
Cruise industry in Dundee and Edinburgh – Knock-on opportunities for the cities and beyond
Development – Replacement Forth Crossing and Dundee's Waterfront
The social science of coasts – Understanding Scottish coastal communities
Offshore Renewables Developments on the East Coast
"This conference marks the 20th anniversary of the Tay Estuary Forum and a timely opportunity to join forces with the Forth Estuary Forum in this first step towards an exciting new era of marine planning in the east of Scotland," said Rob Duck, Emeritus Professor of Environmental Geoscience at the University and Tay Estuary Forum Chair.
"The aim of the Partnership is to attract wide-ranging audiences to discuss common aspirations for regional marine planning in this diverse coastal and marine area which plays host to different habitats, species, land- and seascapes, stretching from Montrose Bay to the Scottish Borders."
The two voluntary coastal partnerships are seeking to work more closely in coming years, in advance of a formal marine planning partnership being created. Academics, practitioners, environmentalists, policy-makers and students will take part in the conference and debate key issues that impact upon future planning of our coasts and seas.
"We encourage people from around the Forth to make the trip to Dundee to hear an exciting range of speakers and to meet others involved in the use, enjoyment, protection and future of our coast and inshore waters," said Ruth Briggs, Chair of the Forth Estuary Forum.
Proceedings will begin with a discussion about the current boom in cruise traffic on the Tay and Forth Estuaries and its knock-on impacts, followed by an update from Red Rock Power Ltd on offshore development proposals in the outer Firths of Forth and Tay.
Impacts of coastal development and noise disturbance to birds will be debated while an exhibition of work by community groups and student research projects will take place. Post-graduate students are encouraged to attend for a reduced fee and present their research via a poster session.
Registration is essential and remains open until 11th September.
More information can be obtained from info@forthestuaryforum.co.uk while places can be booked either at https://tayestuary.org.uk/ or http://www.forthestuaryforum.co.uk/.
For media enquiries contact:
Grant Hill
Press Officer
University of Dundee
Nethergate, Dundee, DD1 4HN
Tel: +44 (0)1382 384768
Mobile: 07854 953277
Email: g.hill@dundee.ac.uk