Architecture graduands produce plans to transform Scotland's communities
Published On Mon 22 May 2017 by Grant Hill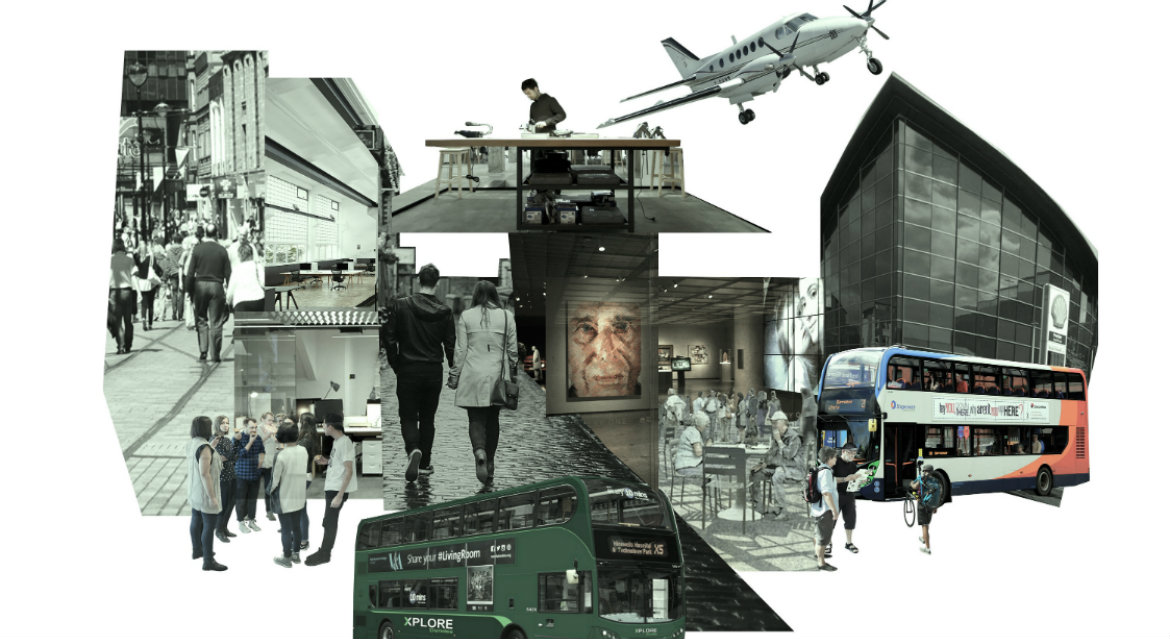 Plans to transform Scotland, from its most remote communities to towns, cities and the urban sprawl of the central belt, are explored by graduands at this year's University of Dundee Art, Design and Architecture Degree Show.
The students have been grappling with pressing social questions in relation to people and places in Scotland over the past year and their proposed solutions are currently being exhibited at the Degree Show, which runs through this week.
Fifty graduating architects are displaying their work along with students from years 1-4 of the University's Architecture programme and from its Duncan of Jordanstone College of Art and Design. The final-year students worked in one of four units designed around projects specific to the housing needs of Scotland and looking at very different communities – the Highland peninsula of Knoydart, Arbroath High Street, Dundee City Centre and Scotland's central belt between Glasgow and Edinburgh.
"We want our students to work with real clients and spaces as far as possible and they have once more created a fantastic body of work to address specific real-world problems as well as more theoretical ways of reimagining our relationship with housing," said Helen O'Connor, Head of Architecture and Urban Planning.
"They have looked at issues such as urban decay, sustainability, planning, affordability, transport and infrastructure and come up with practical solutions and radically abstract proposals. Their exhibits, along with those of the students from other years, show how Dundee continues to produce some of the country's best young architects."
Students working on the Knoydart unit considered how to create zero-carbon growth in one of Scotland's most remote communities. Knoydart's location in the West Highlands means it is cut off from the main road network and is primarily accessed by boat from Mallaig.
This presents problems with regards to the transportation of materials and the students were challenged to build on Dundee's pioneering work in energy-autonomous communities to find affordable and sustainable housing solutions that encourage more families to settle in Knoydart.
Their classmates on the Arbroath unit worked with Angus Council to look at ways of regenerating one of Scotland's most historic towns. They came up with a range of solutions to reconnect the historic Abbey, harbour and High Street with the town's main transport hub.
Those looking at Dundee examined ways of enhancing its ongoing regeneration by encouraging more people and businesses to live and locate. This saw them propose new buildings and civic spaces in specific sites not currently being used to their full potential.
The 'rooms and cities' unit looked at theoretical ways of helping the central belt to cope with the massive population growth predicted to take place over the next 50 years. The students on this module have come up with a range of provocative ideas based around the principle of urban utopia.
Helen added, "Final-year students have the enthusiasm, imagination and intellectual capacity to bring their fresh ideas to the issues facing the contemporary built environment. We took the opportunity this session to highlight how we live in Scotland and the problems we might face to imagine alternative solutions."
Around 350 graduands are exhibiting at the Art, Design and Architecture Degree Show 2017. Admission is free and the show if open from 10am until 8pm (Monday – Friday) and 10am to 4pm (Saturday – Sunday) until Sunday, 29th May.
More information is available at http://www.dundee.ac.uk/djcad/degreeshow/.
For media enquiries contact:
Grant Hill
Press Officer
University of Dundee
Nethergate, Dundee, DD1 4HN
Tel: +44 (0)1382 384768
Mobile: 07854 953277
Email: g.hill@dundee.ac.uk