Wellcome multi-million pound boost for biomedical research
Published On Thu 27 Oct 2016 by Roddy Isles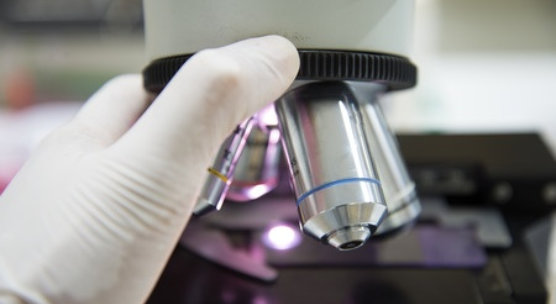 The world renowned biomedical research which takes place at the University of Dundee has received a multi-million pound boost from Wellcome, the global charitable foundation.
Wellcome has awarded the University £3.75million from their Institutional Strategic Support Fund (ISSF), which enables universities in the UK and Ireland to invest in areas that are of mutual strategic importance to Wellcome and the individual institutions.
The ISSF grant will support biomedical research at Dundee, in particular helping fund:
Recruitment and Career Development of Researchers
Equality & Diversity Initiatives
Enhancing Research Infrastructure for Interdisciplinary Research
Interdisciplinary & Translational Research
Public Engagement
Professor Doreen Cantrell, lead applicant from the School of Life Sciences at the University and a Wellcome Principal Research Fellow, said, "We are delighted to receive continued funding from Wellcome. This award is a testament to the hard-work and vision of our researchers for continuing to maintain and improve on the name Dundee has established as an internationally recognised research institution.
"This funding helps us attract the best young researchers to Dundee and to develop their careers, people like Dr Helge Dorfmueller and Dr Sarah Coulthurst, who have gone on to obtain further independently-funded fellowships.
"It also allows us to provide flexible funding to support the professional development of our staff that have primary carer responsibilities."
The funding is for the next five years and is matched by an equal contribution from the University.
Professor Julian Blow, Dean of the School of Life Sciences, said, "We really value our partnership with Wellcome. ISSF provides us with flexible funding so we can build on the foundations of earlier awards and continue to strengthen our output in the five key strategic areas."
Dundee is the top ranked university in the UK for biological sciences research, according the most recent Research Excellence Framework, the major assessment of research quality.
NOTES TO EDITORS
About Wellcome
Wellcome exists to improve health for everyone by helping great ideas to thrive. We're a global charitable foundation, both politically and financially independent. We support scientists and researchers, take on big problems, fuel imaginations and spark debate.
For media enquiries contact:
Roddy Isles
Head of Corporate Communications
University of Dundee
Nethergate, Dundee, DD1 4HN
Tel: +44 (0)1382 384910
Mobile: 07800 581902
Email: r.isles@dundee.ac.uk