University to honour outstanding alumni at Winter Graduation
Published On Wed 9 Nov 2016 by Roddy Isles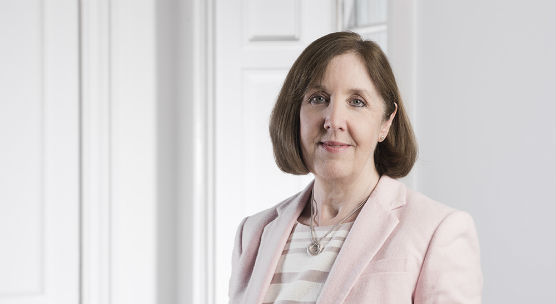 The University of Dundee will honour three of our outstanding alumni at this year's Winter Graduation ceremonies on November 17th and 18th.
Children's author Pamela Butchart, leading lawyer Joyce Cullen and Dr Niall Elliott, Team GB's Chief Medical Officer for the Olympics, will all be given honorary degrees at the ceremonies in Caird Hall in Dundee, alongside hundreds of new graduates.
All three are already graduates of the University and have gone on to considerable success in their chosen fields.
"In choosing our honorary graduands we look for people who are inspiring to our students and staff, and I am particularly delighted that we are honouring three of our own alumni, who have shown where a degree from Dundee can take you," said Professor Sir Pete Downes, Principal and Vice-Chancellor of the University.
"They have shown excellence and achievement in abundance and in completely different areas – literature, law and medicine. They illustrate the tremendous impact our own graduates are having in the world."
Pamela Butchart graduated with a Philosophy degree from the University in 2004. She is one of the UK's leading children's authors, and this year her book `My Head Teacher is a Vampire Rat'.
won the Children's Book Award, the only national award for children's books that is voted for entirely by children themselves. She also won the Blue Peter Book Award 2015 for Best Story.
Pamela is still frequently seen on the University campus, having written her books in the library in spare time from her day job as Department Head of Philosophy, Morality and Religion at Harris Academy in Dundee.
Joyce Cullen graduated with a Law degree from the University in 1979 and has since made an exceptionally meritorious contribution to law in Scotland. She is now widely regarded as one of Scotland's foremost litigators. She is a Partner at Brodies LLP and served as Chairman from 2004 to 2013.
Nominated by the Scottish Ministers, she served as a Member of the General Teaching Council, Scotland for two terms, from 1998 to 2006, representing the public interest. She was recently appointed as a non-executive member of the Joint Management Board of the Scotland Office and Office of the Advocate General in Scotland.
She is Governor of The New School, Butterstone, which aims to help young people who find mainstream education difficult to access, and Chair in Scotland of the Two Percent Club, which addresses the issue of under-representation of women at the top of corporate UK.
Dr Niall Elliott graduated from the University in 1995 with a degree in Medicine. His career has taken him to the highest levels of international sport, serving as Chief Medical Officer for Team GB at the Rio Summer Olympics this year and the Sochi Winter Olympics in 2014, and as Chief Medical Officer for Team Scotland at the Commonwealth Games.
He is Head of Sports Medicine at sportscotland institute of sport, which supports the training and development of Scotland's top sportspeople.
Pamela Butchart will be honoured at the morning ceremony on Thursday November 17th, with Joyce Cullen receiving her honorary degree at the afternoon ceremony the same day. Dr Elliott will be honoured at the morning ceremony on Friday November 18th.
Morning ceremonies start at 10am, and afternoon ceremonies at 2.30pm.
For media enquiries contact:
Roddy Isles
Head of Corporate Communications
University of Dundee
Nethergate, Dundee, DD1 4HN
Tel: +44 (0)1382 384910
Mobile: 07800 581902
Email: r.isles@dundee.ac.uk