University study reveals tensions for Olympics
Published On Fri 3 Jun 2016 by Dominic Younger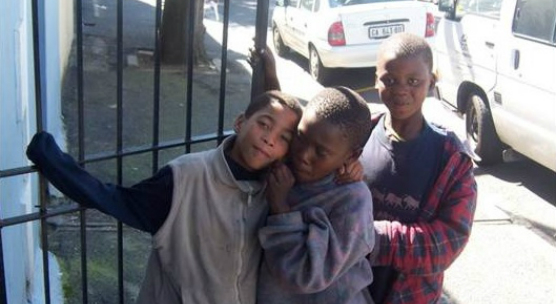 The 2014 World Cup led to an increase in police violence, displacement, sexual exploitation and child labour in Brazil and paints a worrying picture for this summer's Olympics, say researchers from the University of Dundee.
The team, led by Professor Lorraine van Blerk and Dr Andrea Rodriguez, collaborated with Professor Irene Rizzini from the Pontifical Catholic University in Rio de Janeiro to explore the impact of the FIFA World Cup on the most marginalised in society.
The Olympics Games, which takes place this August, will see 200 countries participate against a backdrop of discussion on the games' environmental and human impact.
By documenting the tensions that exist between the hosting of these mega-sporting events and the effect they have on human rights, the team has revealed worrying implications for this summer's games.
Professor van Blerk explained, "Our research highlights how increased securitisation in the run up to the World Cup, coupled with Brazil's particular history of military policing and socioeconomic inequalities, led to an increase in violence toward children, displacement of them and their families and further associated consequences. Looking ahead to the Olympics, our research paints a challenging picture for children's rights."
The research has also highlighted how local policies that attempt to address the underlying problems need to be embedded within, and supported by, the organisational structures of the mega-sporting events such as the World Cup or they will be swept under the carpet again.
The forced displacement of families in the slum-like favelas of Rio documented by the team during the FIFA World Cup further exacerbates the endemic poverty in the country. An underlying factor which the team feel this summer's athletics may repeat.
Dr Rodriguez, who conducted the fieldwork with children in Brazil added, "One of the most powerful elements of our study was the fact that we listened to the children in the favelas in Brazil to capture their perceptions and experiences about the impact of the World Cup on their lives. Major economic interests are overriding the rights of most vulnerable groups and a big shake-up is necessary in Brazilian society if things are going to change."
Their chapter Mega-Sporting Events, Rights and Children's Everyday Lives: Exploring the Impact of the Brazil 2014 FIFA World Cup appears in Geographies of Global Issues: Change and Threat, Geographies of Children and Young People 8.
For media enquiries contact:
Dominic Glasgow
Media Relations Officer
University of Dundee
Nethergate, Dundee, DD1 4HN
Tel: +44 (0)1382 385131
Email: d.w.glasgow@dundee.ac.uk