'The Voyage Out' celebrates decade of creativity
Published On Tue 13 Sep 2016 by Dominic Younger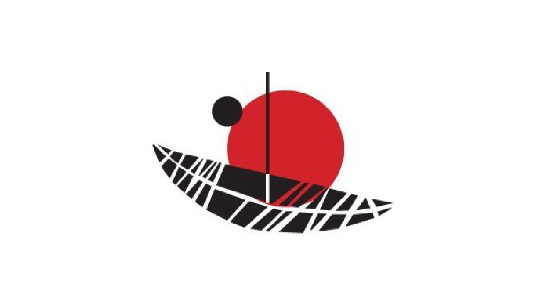 An international anthology celebrating a decade of risky journeys into the unknownis to be launched on board the RRS Discovery on Friday, 16th September.
In the spirit by which the RRS Discovery was launched from Dundee into the white spaces of the Antarctic in 1902, The Voyage Out, a unique compendium of fiction, poetry, essays, art and film and science, captures the anticipation and the possibilities of voyaging.
The Voyage Out marks a decade of imaginative journeys undertaken in Writing Practice and Study at the University and commemorates the work of Dundee poet and much loved English Lecturer, Jim Stewart.
Assembled by Professor Kirsty Gunn and Dr Gail Low, Lecturers of Writing Practice and Study at the University, The Voyage Out asks writers, artists and scientists, to imagine journeys into those wide unchartered waters often tinged with the element of risk and excitement.
Kirsty said, "This is not like any other anthology. Working with QR codes which allow readers to hear the readings by the authors themselves as well as a film created here in Dundee, The Voyage Out is truly interactive and risky, but then again, like the first voyage of the Discovery, risk is at its heart.
"Every single contributor gifted their work and so in a very real sense, this is a labour of love. It is also a lovely democratic mix of known authors and those hitherto unheard off."
The anthology combines international contributions from Vincent O'Sullivan, Poet Laureate of New Zealand and Jennifer Clement, President of Pen International, as well as local history and creative projects from authors such as Brian Cox, Robert Macfarlane and Professor Dame Sue Black.
Attendees are invited on board the RRS Discovery from 6-8pm on Friday, 16th of September for the launch of The Voyage Out.
The event is free to attend and will celebrate, through live readings, music and poetry, the astonishing range of skills and creative practice that can sweep us all out into the seas of enquiry, dream and endless possibilities.
The Voyage Out, £12.99 at selected retailers, will be available internationally after publication.
For media enquiries contact:
Dominic Glasgow
Media Relations Officer
University of Dundee
Nethergate, Dundee, DD1 4HN
Tel: +44 (0)1382 385131
Email: d.w.glasgow@dundee.ac.uk