'The Changing Face of the Army'
Published On Fri 28 Oct 2016 by Grant Hill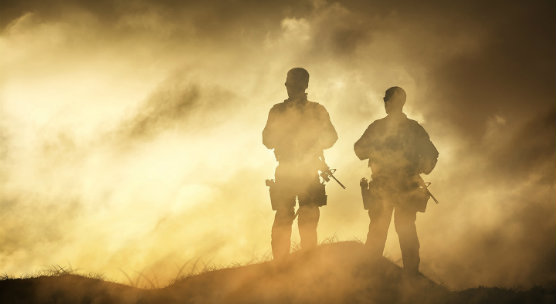 The UK's most senior soldier will visit the University of Dundee next week to discuss how the country's military is adapting to an ever-evolving series of events and challenges.
General Sir Nick Carter, Chief of the General Staff (CGS) of the British Army, will deliver a talk, entitled 'The Changing Face of the Army' at the Dalhousie Building on Wednesday, 2nd November. In it, he will explore how the Army is evolving in the face of technological developments, economic challenges and changing geopolitical situations across the globe.
General Carter said, "We live in unprecedented times. The world is undergoing a period of rapid and fundamental change which has given rise to an era of constant competition – whether in defence and security terms, in business, research or other professional disciplines.
"I am looking forward to speaking to what will undoubtedly be an inquisitive and discerning audience and meeting the Officer Cadets from Tayforth Universities Officer Training Corps. They are the next generation of young professionals – whether in the Army or in other careers – who will be grappling with the challenges and the repercussions of the changes that I will be outlining."
General Sir Nick has served in Northern Ireland, Cyprus, Germany, Bosnia, Kosovo, Iraq and Afghanistan during a military career which has seen him awarded the Queen's Commendation for Valuable Service and Distinguished Service Order among other accolades.
As Deputy Commander of Land Forces, General Sir Nick was the main architect of the Army 2020 concept which seeks to transform the British Army for the next decade and beyond in response to likely strategic challenges. In September 2014, he became head of the British Army as Chief of the General Staff.
'The Changing Face of the Army' will take place at the University's Dalhousie Building from 6pm on Wednesday, 2nd November.
For media enquiries contact:
Grant Hill
Press Officer
University of Dundee
Nethergate, Dundee, DD1 4HN
Tel: +44 (0)1382 384768
Mobile: 07854 953277
Email: g.hill@dundee.ac.uk