Schools out for Summer
Published On Wed 20 Jul 2016 by Dominic Younger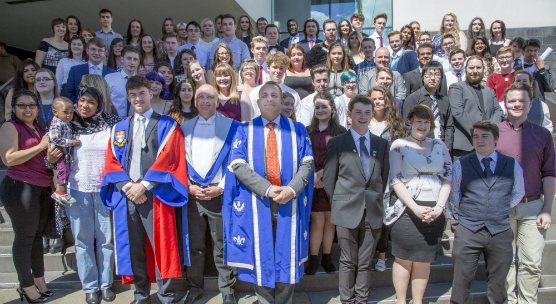 A summer of hard work ends this week for a record-breaking number of students who will graduate from the Summer Schools at the University of Dundee.
On Thursday, 21st July 170 students will look ahead to new challenges having completed the Dundee University Access to Learning (DUAL) and OSS Access Summer Schools.
First launched in 1993 as a means of encouraging able students from all backgrounds and circumstances to prove their ability to qualify for study through a special targeted course.
Since then 2,000 students from a diverse range of backgrounds have graduated from the University's summer programmes. Whilst some arrive having just left school, others are making a return to study, including talented candidates who are looking to change career.
The Summer Schools are a key part of the University's leading efforts to widen access to higher education.
A Scottish Funding Council report earlier this year showed the University of Dundee continued to lead the way in Scotland in improving access to higher education for students from the most deprived sections of society.
Dr John Blicharski, Course Director for the Summer Schools, said, "Whilst the political world has been in flux we have been busy helping the leaders of the future to grow.
"Challenging times makes the inclusive mission of the University to transform lives all the more important and we remain dedicated to that. The delight of the students, their family and friends is as humbling as it is inspirational
"Most of those graduating from the programme will go on to take up their undergraduate places at the University in September, better prepared and ready for their new challenges."
One of the annual elements of the Summer Schools is to hire students who completed the course the previous year to support the new intake as they transition.
Former DUAL student, now Student Mentor Charlie Kleboe-Rogers, said, "Summer School made me aware of the many benefits of university. It equipped me with the skills and knowledge that I needed to fully involve myself with both my studies and university life. It was a tremendous experience I was fortunate enough to be offered and without it I probably wouldn't be here."
For media enquiries contact:
Dominic Glasgow
Media Relations Officer
University of Dundee
Nethergate, Dundee, DD1 4HN
Tel: +44 (0)1382 385131
Email: d.w.glasgow@dundee.ac.uk