Research supports targeting enzyme group to treat autoimmune diseases
Published On Wed 10 Aug 2016 by Grant Hill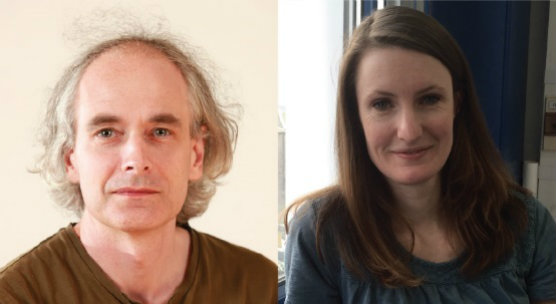 New research from the University of Dundee has shown that targeting a specific group of enzymes could be a viable strategy for treating autoimmune diseases such as psoriasis and multiple sclerosis, which affect millions of people.
Autoimmune diseases develop when the immune system, which defends the body against disease, is convinced that our healthy cells are foreign. As a result, the immune system then attacks the healthy cells.
Researchers led by Dr Simon Arthur in the School of Life Sciences at Dundee examined the way that a drug called dimethylfumarate (DMF), which is licensed in the UK as Tecfidera, works. DMF is primarily used to treat multiple sclerosis but has also been shown to be an effective treatment for psoriasis, both of which are autoimmune diseases.
The team, cofounded by Arthritis Research UK and the Medical Research Council, have found that DMF is effective because it blocks the action of a particular group of enzymes called E2s, some of which are active in inducing inflammation.
"This is significant because previously the pharmaceutical industry has been sceptical about the viability of targeting these enzymes as a means of treating diseases," said Dr Vicky McGuire, lead author on the study.
"We have found that DMF is actually already targeting these enzymes with very positive results. This follows on from previous research from the University's School of Life Sciences that showed that another drug, BAY 11-7082 also works by inhibiting E2 enzymes. However, unlike BAY 11-7082, DMF is approved for clinical use."
Dr Arthur added, "This suggests that more selective inhibitors of E2's may be well tolerated and validates these enzymes as targets for future drug development."
Dr Stephen Simpson, director of research and programmes at the charity Arthritis Research UK, said he was excited by the results of the study they cofounded.
"Autoimmune conditions such as rheumatoid arthritis, lupus and psoriatic arthritis can have a devastating impact on people's lives, causing extreme pain and fatigue that can make even everyday tasks incredibly difficult," he said. "We welcome this research in helping identify pathways in these types of conditions that may offer targets for new and effective treatment"
The results of the research are published in Nature's Scientific Reports and the paper can be viewed at http://www.nature.com/articles/srep31159.
ENDS
Notes to Editors:
Arthritis Research UK is the charity dedicated to stopping the devastating impact that arthritis has on people's lives. Everything that we do is focused on taking the pain away and keeping people active. Our remit covers all conditions which affect the joints, bones and muscles including osteoarthritis, rheumatoid arthritis, back pain and osteoporosis. We fund research into the cause, treatment and cure of arthritis, provide information on how to maintain healthy joints and bones and to live well with arthritis. We also champion the cause, influence policy change and work in partnership with others to achieve our aims. We depend on public support and the generosity of our donors to keep doing this vital work.
For more information, please visit www.arthritisresearchuk.org
Facebook: www.facebook.com/arthritisresearchuk
The Medical Research Council is at the forefront of scientific discovery to improve human health. Founded in 1913 to tackle tuberculosis, the MRC now invests taxpayers' money in some of the best medical research in the world across every area of health. Thirty-one MRC-funded researchers have won Nobel prizes in a wide range of disciplines, and MRC scientists have been behind such diverse discoveries as vitamins, the structure of DNA and the link between smoking and cancer, as well as achievements such as pioneering the use of randomised controlled trials, the invention of MRI scanning, and the development of a group of antibodies used in the making of some of the most successful drugs ever developed. Today, MRC-funded scientists tackle some of the greatest health problems facing humanity in the 21st century, from the rising tide of chronic diseases associated with ageing to the threats posed by rapidly mutating micro-organisms. www.mrc.ac.uk
For media enquiries contact:
Grant Hill
Press Officer
University of Dundee
Nethergate, Dundee, DD1 4HN
Tel: +44 (0)1382 384768
Mobile: 07854 953277
Email: g.hill@dundee.ac.uk