Post-truth fake news from 80 years ago
Published On Tue 29 Nov 2016 by Grant Hill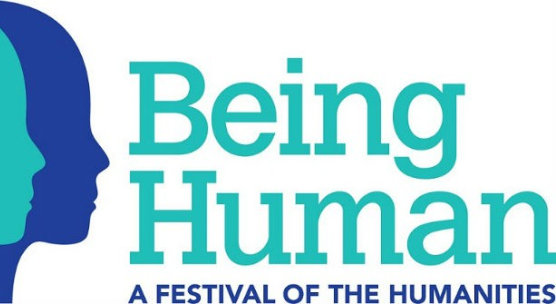 A post-truth world of fake news in which technology helps spread terror – not 2016 in microcosm but the classic adaptation of The Invisible Man, which will be shown at Dundee Contemporary Arts this weekend.
The screening, taking place on Sunday, 4th December, will bring the curtain down on the University of Dundee's month-long celebration of the 150th anniversary of H.G. Wells' birth. It will be preceded by an illustrated talk by the University's Dr Keith Williams exploring how Wells foresaw the moving image media – including television, surveillance, videos and virtual reality – which shapes the world today.
The events mark the culmination of 'H.G. Wells at 150: Hope and Fear', a programme that has celebrated the pioneering writer's life and work as part of Being Human 2016, a national festival of the humanities.
Wells, who found fame as the author of The Time Machine, The War of the Worlds and other stories, has come to be regarded as the father of science fiction. His work combined classic storytelling with the possibilities that the scientific breakthroughs of the late 19th century opened up in his imagination.
Dr Williams, a Senior Lecturer in the University's English department and a renowned H.G. Wells expert, said, "The film was released 36 years after Wells wrote the story and director James Whale brilliantly updated the author's anticipations of a new world of electronic transmission, which alluded to radio's power in spreading the propaganda of contemporary dictators.
"'Post-truth' is the word of the year and we are debating the impact of 'fake news' on the US Presidential race, demonstrating why the themes of The Invisible Man are a relevant today as they were in the late 19th century or in the inter-war period."
Dundee's English programme at Dundee has a particular interest in adaptation studies and the history of the scientific imagination, and last year became the first university in the UK to offer a taught postgraduate degree in Science Fiction while also continuing to lead the way in comics studies.
The Invisible Man will be shown at DCA at 2pm on Sunday, 4th December. Tickets can be bought from http://www.dca.org.uk/whats-on/event/the-invisible-man.
Dr Williams' talk, 'Seeing the Future: Wells and Moving Image' takes place from 12-1.15pm on the same day. The talk includes a rare screening of the 1956 adaptation of The Door in the Wall, one of Wells' many stories anticipating visual media as portals into alternate dimensions. Tickets for the talk are free but must be booked in advance from http://www.dca.org.uk/whats-on/event/seeing-the-future-wells-and-moving-image.
For media enquiries contact:
Grant Hill
Press Officer
University of Dundee
Nethergate, Dundee, DD1 4HN
Tel: +44 (0)1382 384768
Mobile: 07854 953277
Email: g.hill@dundee.ac.uk