New print group to hold first exhibition in home city
Published On Tue 30 Aug 2016 by Grant Hill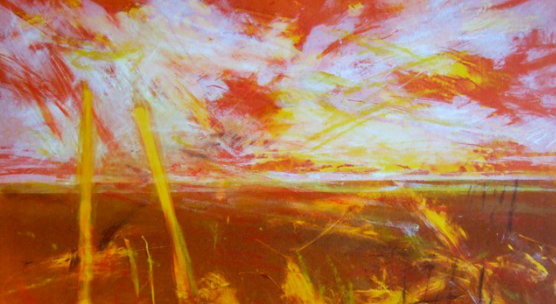 The University of Dundee will this week host an exhibition from a new group of artists formed to promote the print-based work taking place locally.
PrintRoomDundee's self-titled exhibition opens at the Tower Foyer Gallery on Friday, 2nd September. It will be the first group show from the collective of artists and printmakers who live and work in Dundee and its surrounding area to take place in the city. All are graduates of the University and all but one studied at Duncan of Jordanstone College of Art & Design.
Members include Allan Beveridge, who graduated in 1977 and later worked as a printmaking technician and etching tutor at Dundee Print Studio, and Lara Scouller, who has won several awards and has featured in prestigious publications since graduating 10 years ago.
University museum curator Matthew Jarron said, "We are delighted to be hosting the group's first Dundee show. So many of the artists involved are graduates of Duncan of Jordanstone College of Art & Design and it's great to see such a wonderful range of work from both well-established and more recent artists. Hopefully there'll be something for everyone."
Although very diverse in outlook and approach, the shared aim of participants is the establishment of a unique identity for the promotion and development of their work through exhibiting opportunities and by mutual collaboration.
PrintRoomDundee has already held exhibitions in St Andrews and Edinburgh, with further shows planned for Perth and Glasgow in the near future.
'PrintRoomDundee' will run until the end of October and is open from 9:30am-7pm on weekdays and 1-5pm each Saturday.
More information about the group is available at http://www.printroomdundee.scot/.
For media enquiries contact:
Grant Hill
Press Officer
University of Dundee
Nethergate, Dundee, DD1 4HN
Tel: +44 (0)1382 384768
Mobile: 07854 953277
Email: g.hill@dundee.ac.uk