New exhibition focuses on cult classic console
Published On Wed 27 Jul 2016 by Cara Longmuir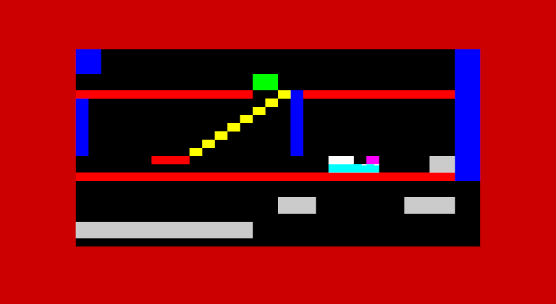 The University of Dundee's Centrespace Gallery is hosting a unique exhibition involving a cult classic video games console.
The Netherland's based artistic duo, JODI, also known as Jodi.org, will be featuring experiments they have carried out using a ZX Spectrum, the 8-bit home computer that was manufactured in Dundee.
The exhibition will include their programmes written in the computer language BASIC and their modification of 'Jet Set Willy', the popular platform game made available for the console in the mid-80s.
Joan Heemskerk and Dirk Paesmans together form JODI and have recently been awarded the Prix NetArt 2014 for their work. Their installation 'My%Desktop' was also acquired by the Museum of Modern Art in New York in 2015.
Karin De Wild, curator and a PhD student at the University's Duncan of Jordanstone College of Art and Design said, "JODI is considered one of the most influential artist groups working on the web and they are important pioneers in the artistic manipulation of videogames. We're excited to present their work in Centrespace."
The exhibition is a preview event for this year's NeoN Digital Arts Festival which takes place in November. It is part of a series of pop-up exhibitions to support the presentation of digital artistic practices happening across the city.
'JODI: Variable Art for the ZX Spectrum' will open on Sunday, July 31st and run until Sunday, August 28th.
The gallery will be open Thursdays, 11am-8pm and Friday-Sunday, 11am-6pm.
Centrespace Gallery is part of Duncan of Jordanstone College of Art and Design's Visual Research Centre which is located on the lower levels of Dundee Contemporary Arts.
For media enquiries contact:
Cara Longmuir
Media Relations Officer
University of Dundee
Nethergate, Dundee, DD1 4HN
Tel: +44 (0)1382 385243
Email: c.z.longmuir@dundee.ac.uk