Managing Antibiotic Resistance returns after early success
Published On Fri 5 Feb 2016 by Roddy Isles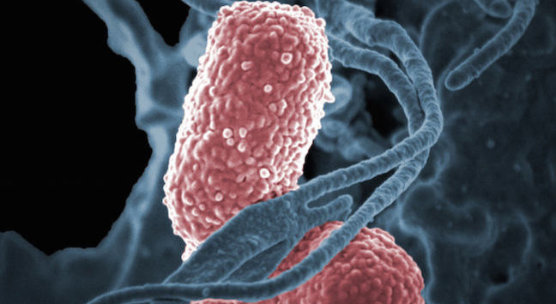 According to the World Health Organisation, antimicrobial-resistant infections currently claim at least 50,000 lives each year across Europe and the US alone.
Tackling this growing health problem requires education of healthcare professionals on a global scale, which is why the University of Dundee has launched a course which can be studied anywhere in the world.
The Antimicrobial Stewardship: Managing Antibiotic Resistance MOOC (Massive Online Open Course) will be launched on Monday 8th February. This is the second time the course has run – last year nearly 1500 people from countries as varied as Suriname, Australia, Myanmar, Greece and Bahrain completed the first instalment,under the supervision of top experts in the field.
"Excessive and improper antibiotic prescribing is a key driver for antimicrobial resistance that needs to be addressed urgently," says programme leader and Honorary Professor of Infection at the University of Dundee, Professor Dilip Nathwani, OBE.
"One of the unique strengths of this course is its emphasis on effecting behaviour change in prescribing – on understanding what factors might lead to improper prescribing, and looking to change them."
Created in collaboration with the British Society of Antimicrobial Chemotherapy (BSAC), the MOOC is delivered through FutureLearn, an online learning platform from the Open University. It is free to join, with participants able to study at their own pace, and encouraged to discuss the content with their peers and teachers.
A certificate of completion is available and an optional examination can be taken at the conclusion of the course.
Those who completed the MOOC are already making changes to the way they approach antibiotic use in their workplace and in their studies.
Gareth Lipton, a 5th year medical student at the University of Dundee, said, "The MOOC was an outstanding resource, covering a topic beyond the curriculum, but highly relevant -- regardless of your future career intentions, or current position within the medical school."
"The interaction with other learners from across the world, in combination with input from expert teachers was the real highlight of the course. It was fascinating to watch ideas develop and transform, with global contextual input and perspective."
Daniella Ross, a doctor in her foundation year at NHS Tayside, said, "I can't emphasise enough how important this MOOC is as it highlights the increasing prevalence of antibiotic resistance and the need for good antibiotic prescribing and stewardship.
"The course has definitely improved my antibiotic prescribing as a junior doctor -- particularly with ensuring we are prescribing the right antibiotic, right dose, for the right length of time via the right route."
"I have even been encouraged to challenge others -- including more senior doctors -- on their antibiotic prescribing! I cannot recommend this MOOC highly enough!"
Dr. Alison Severn, a renal consultant with NHS Tayside, said, ""I enrolled for this MOOC as I recognise the importance of antibiotic stewardship and wanted to learn more about it."
"The course was informative and also enjoyable. I particularly liked the emphasis on behaviour change. The assignments were interesting and thought-provoking, and didn't take too much time. I recommend it for anyone who prescribes antibiotics."
To find out more, or to sign up, visit https://www.futurelearn.com/courses/antimicrobial-stewardship
For media enquiries contact:
Roddy Isles
Head of Corporate Communications
University of Dundee
Nethergate, Dundee, DD1 4HN
Tel: +44 (0)1382 384910
Mobile: 07800 581902
Email: r.isles@dundee.ac.uk