JOOT Theatre Company are London bound
Published On Mon 22 Aug 2016 by Cara Longmuir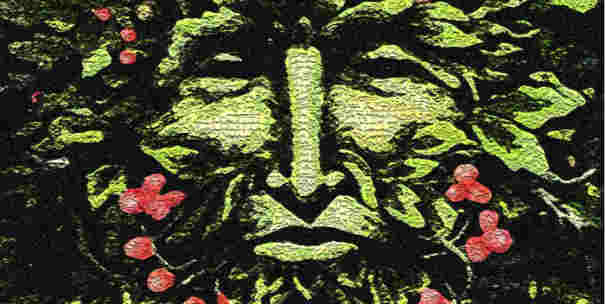 The University of Dundee's JOOT Theatre Company will be taking their latest production to London, after a series of performances at the University of Dundee.
The group of performers will be heading to London to perform 'Bob-Up-A-Down' at Greenwood Theatre, part of King's College London, on Friday, October 21st.
The play is set in the middle ages, in a dystopian rural England and involves a love triangle between Prophesy, a young, idealistic girl, Rollo, the arrogant village blacksmith and Bob-Up-A-Down, the anti-hero.
This will be a debut performance of Ian Low's stage adaptation of Derek Jarman's unrealised film script.
Hamzah Hussain, a 3rd year English student is one of the actors preparing for London. He said, "To be able to perform in London is a very exciting and unique experience. I am proud to be representing the University of Dundee and JOOT.
"Being a part of JOOT is a very enjoyable experience which has improved my confidence, helped me make new friends and learn more interesting things outside of my classes and lectures."
The Dundee performance will take place in the Drama Studio of the Dalhousie Building on Friday, September 16th and Saturday, September 17th at 7pm. Tickets cost £7 and £5 for concessions and can be purchased by emailing j.a.george@dundee.ac.uk
Before they get to London, the company will be fundraising to finance their trip. On Thursday, September 8 at 12pm they will be taking part in a 24 hour read-a-thon in the Screening Room of the Frankland Building. Members of JOOT will be reading mediaeval texts that influenced Jarman in the writing of Bob-Up-A-Down. Refreshments will be provided throughout the day.
JOOT was established in 1992 and, under the direction of Dr Jo George of the English programme, the company has undertaken many well-received performances and participated in a series of festivals.
Dr George said: "Taking JOOT to London will be an exciting experience. The company puts a lot of hard work into their performances and they are ready to take the Greenwood Theatre by storm.
"We still need help with funding our trip, so I would encourage everyone to come along to the read-a-thon and to the Dundee production of Bob-Up-A-Down."
Tickets are now on sale for London event and can be purchased online at http://buytickets.at/joottheatrecompany/62389.
For media enquiries contact:
Cara Longmuir
Media Relations Officer
University of Dundee
Nethergate, Dundee, DD1 4HN
Tel: +44 (0)1382 385243
Email: c.z.longmuir@dundee.ac.uk