'From Kabul to Raqqa: How we have gone from Afghanistan to a more dangerous world' – 19th March
Published On Wed 9 Mar 2016 by Grant Hill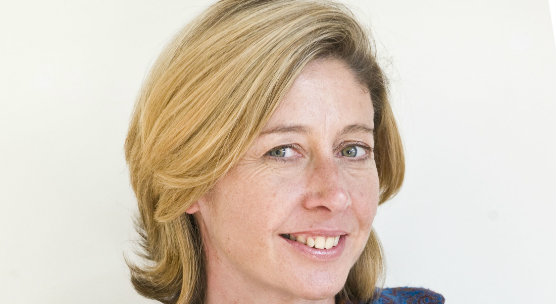 Award-winning war correspondent and author Christina Lamb will share her experiences of reporting from high-pressure conflict zones and evaluate recent military interventions when she appears at the University of Dundee later this month.
She will deliver the latest instalment of the Saturday Evening Lecture Series (SELS) at the Dalhousie Building on Saturday, 19th March. She will also discuss and read from her latest book, 'Farewell Kabul: From Afghanistan to a More Dangerous World' at the event.
Christina Lamb's despatches from Peshawar as the Afghan mujahedeen fought the Russians saw her named Young Journalist of the Year in 1988. She has since been named Foreign Correspondent of the Year five times as well as the Prix Bayeux, Europe's most prestigious award for war correspondents. She was awarded an OBE in 2013.
Currently Foreign Affairs Correspondent for the Sunday Times, Lamb has written seven books including the bestselling 'I Am Malala' with Malala Yousafzai, which was named Nonfiction Book of the Year in the British Book Awards. An inspirational speaker, who has given talks all over the world, she was chosen by top-selling women's magazine Grazia as one of its Icons of the Decade.
'Farewell Kabul' asks how the might of NATO, with 48 countries and 140,000 troops on the ground, failed to defeat a group of religious students and farmers in Afghanistan. In it, Lamb not only shows the human cost of political failure but explains how short-sighted encouragement of jihadis to fight the Russians, followed by prosecution of ill-thought-out wars, has resulted in the spread of terrorism throughout the Islamic world.
"I never set out to be a war correspondent," she said. "But then I found myself in Pakistan, in Peshawar, looking through my window at the mountains with Afghanistan beyond. I thought of all the people who had tried and failed to conquer that land: Alexander, the British, the Russians. When I got there, I fell for it at once.
"You have to be clear about what you're trying to achieve. I was out there, yet even I wasn't sure what we were supposed to be doing. I've been a war correspondent for 28 years and there have never been so many wars yet we seem to have less influence than ever. Where we've intervened, we've made things worse; where we haven't, they've got worse anyway. You will only succeed if you go in to make a country better, not just to remove a rogue regime."
'From Kabul to Raqqa: How we have gone from Afghanistan to a more dangerous world' takes place at the Dalhousie Building on Saturday, 19th March at 6pm. Free tickets for this event are available by visiting www.dundee.ac.uk/sels, emailing events@dundee.ac.uk, calling 01382 385108 or from the University's Tower Building Reception.
A book signing and wine reception follows the talk.
Please note that overflow theatres may be in use and the Main Lecture Theatre is filled on a first come, first seated basis.
For media enquiries contact:
Grant Hill
Press Officer
University of Dundee
Nethergate, Dundee, DD1 4HN
Tel: +44 (0)1382 384768
Mobile: 07854 953277
Email: g.hill@dundee.ac.uk