Dundee named among Europe's most innovative universities
Published On Tue 14 Jun 2016 by Roddy Isles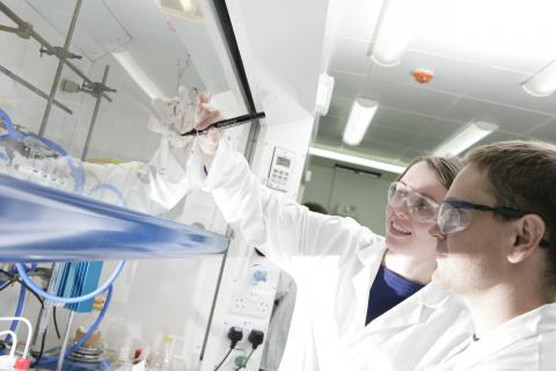 University top in Scotland
The University of Dundee is ranked among the top 20 most innovative universities in Europe, and first in Scotland, in a new ranking produced by Reuters.
Reuters say their list of Europe's 100 most innovative universities `identifies the educational institutions that are doing the most to advance science, invent new technologies, and help drive the global economy.'
Dundee is ranked 18th in the list, with only Imperial, Cambridge, Oxford and Manchester ranking higher in the UK.
"This is yet another accolade for us in a year when we have been named Scottish University of the Year, one of the world's top 200 universities, first in Scotland for student experience and in the top 20 of the world's universities under 50 years old," said Professor Sir Pete Downes, Principal and Vice-Chancellor of the University of Dundee.
"Innovation and impact are core to our ethos as a University so obviously it is satisfying to be recognised for that in these rankings."
To compile its ranking of Europe's most innovative universities, the IP & Science division of Thomson Reuters began by identifying more than 600 global organisations –including educational institutions, non-profit charities, and government-funded labs– that publish the most academic research.
Then they evaluated each candidate on 10 different metrics, focusing on academic papers (which indicate basic research) and patent filings (which point to an institution's ability to apply research and commercialise its discoveries). Finally, they trimmed the list so that it only included European universities, and then ranked them based on their performance.
Thomson Reuters say the universities ranked in the Europe Top 100 count among the world's best, producing original research, creating useful technology and stimulating the global economy.
For more on the rankings see: http://www.reuters.com/article/us-innovative-stories-europe-idUSKCN0Z00CT
For media enquiries contact:
Roddy Isles
Head of Corporate Communications
University of Dundee
Nethergate, Dundee, DD1 4HN
Tel: +44 (0)1382 384910
Mobile: 07800 581902
Email: r.isles@dundee.ac.uk