Dundee lecturer to uncover unknown American tale
Published On Wed 13 Apr 2016 by Cara Longmuir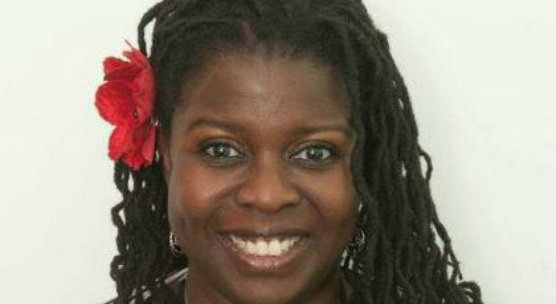 A University of Dundee lecturer has received funding to tell an extraordinary untold American story.
History and American Studies lecturer Dr Peggy Brunache has been awarded this year's Ford Foundation Post-Doctoral Fellowship. She will use the funding to look into the story of Parker Academy, a multi gender and interracial school founded in 1839 in Ohio.
Methodist Reverend Daniel Parker and his wife Priscilla dedicated their lives to building equality in classrooms, at a time when racial segregation and states' rights for slavery divided the nation. It was regularly raided by slave catchers searching for fugitives, as many of the pupils were former slaves from neighbouring Kentucky and from as far afield as Texas.
Many of the Parker Academy students went on to play important roles in post-civil war politics and human rights movements across the US.
The boys' dormitory and main school building were demolished after its closure in 1892. Dr Brunache will now carry out an excavation of the site, delve into archival research, and plan a series of outreach activities to get the story of Parker Academy out to the general public.
Dr Brunache will be working alongside Northern Kentucky University, which has already carried out preliminary studies into the former educational establishment.
She said, "Evidence suggests that Parker Academy was the first school in Ohio, and possibly the country, to offer gender and racial equality-based education in the same classroom.
"This is a national heritage story that America should know. By excavating their living spaces we can understand who they were and what they were doing at the time.
"I find Parker Academy so fascinating, especially since it shares similarities to the early beginnings of the University of Dundee, where people stood up and said both sexes should be entitled to a formal education."
The Ford Foundation awards grants to individuals who have demonstrated superior academic achievement and use diversity as a resource for educating students. Only 20 post-doctoral fellowships are awarded each year, making it highly competitive.
For media enquiries contact:
Cara Longmuir
Media Relations Officer
University of Dundee
Nethergate, Dundee, DD1 4HN
Tel: +44 (0)1382 385243
Email: c.z.longmuir@dundee.ac.uk