Dundee lecturer part of BBC documentary to highlight British Black History
Published On Wed 31 Aug 2016 by Cara Longmuir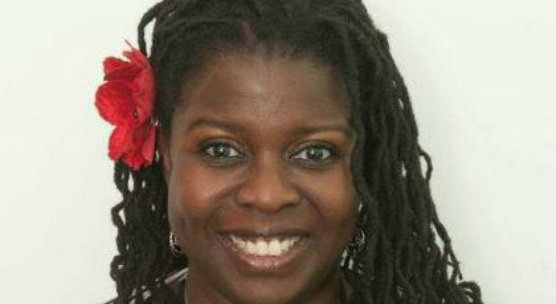 A University of Dundee lecturer will star in a new BBC documentary series to highlight British Black History.
History and American Studies lecturer Dr Peggy Brunache will be featured on 'A Black History of Britain', which will be aired on BBC Two in the autumn.
Dr Brunache will be providing her expertise on African-American Abolitionist and former slave Frederick Douglass. In 1845 he toured across Britain for 19 months, lecturing against slavery in the US.
One of the places he ended up on his tour was Dundee, and he made his speech in what is now The Bell Street Music Centre. As part of the documentary, Dr Brunache will be interviewed at the centre, where Douglass once stood.
At 3pm on Thursday, 1st September, a plaque will be unveiled at the centre to commemorate Douglass.
Dr Brunache said, "It is an honour to provide an insight into the life of Frederick Douglass. As a fervent advocate of black civil rights, as well as women's rights, he was such an inspirational figure.
"He was born into slavery, but after he escaped he dedicated his life to abolishing the institution of slavery.
"On 30th January 1846 he made the trip to Dundee to tell the people of the city about his life in slavery which captivated his audience. Douglass looked to Great Britain, which had outlawed the slave trade in 1807 and slavery in the British West Indies in 1833, to influence America to do the same. It is only fitting that we mark his visit."
For media enquiries contact:
Cara Longmuir
Media Relations Officer
University of Dundee
Nethergate, Dundee, DD1 4HN
Tel: +44 (0)1382 385243
Email: c.z.longmuir@dundee.ac.uk