Dr Hadwen Trust grant to boost Thiel training
Published On Mon 1 Aug 2016 by Roddy Isles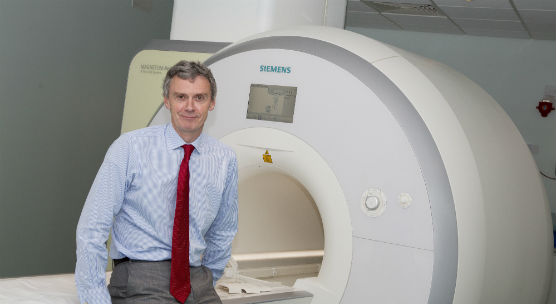 The University of Dundee's pioneering work with the Thiel embalming method means that those who bequeath their remains for research and education will soon be helping to teach doctors potentially life-saving surgical interventions and validate the testing of new medical devices.
A £311,409 grant from the Dr Hadwen Trust will enable staff from the University's School of Medicine and Centre for Anatomy and Human Identification (CAHID) to develop a programme for training senior medics. Heart, stroke, kidney and liver patients are among those who will benefit from the training clinicians undergo and the devices that are tested using Thiel-embalmed bodies.
The initiative will also help reduce the number of animals used in the course of medical training and device testing procedures. It is hoped the programme will be developed in future to allow junior staff to be trained using Thiel cadavers.
The University built the first morgue in the country to use the Thiel method of embalming, bringing significant boosts to medical research and training in the UK. The Thiel method of embalming leaves cadavers with more life-like properties than those embalmed in the standard way.
Bodies are donated for the purposes of teaching, training and research, enabling surgeons, dentists, scientists and researchers to test techniques, practise procedures and develop new equipment and approaches.
One of the interventions that the new project will help train doctors in is advanced abdominal aortic stent graft repair for aortic aneurysms, using a Thiel training technique developed by the University's Professor Graeme Houston.
"We are very excited by the potential of this new programme which is, first and foremost, made possible by the incredible generosity of those who bequeath their bodies to the University for medical research and training," said Professor Houston, who is based in the School of Medicine at the University.
"This helps us move away from using animals to train doctors in advanced interventional techniques and allows us to carry out training in interventions where there is no animal model capable of replicating the human organ, such as Aortic Stent Grafts, which are used to treat aneurysms.
"Some of these procedures have been developed and already demonstrated while others will be the focus of further development and expansion of existing training models and novel medical devices. These include carotid interventions for stroke patients, the fitting of cardiac pacemakers, arterial stenting and angioplasty.
"Doctors continue to train throughout their career and as new techniques are developed it is vital that they receive the appropriate training that best equips them to make the difference between life and death.
"New medical devices are continually being developed and require rigorous testing before they can be used to treat patients. We are very grateful for the ongoing support of the Dr Hadwen Trust, which is important for the continuation of the programme of research and application."
DHT's Science Director Dr Brett Cochrane said, "It is imperative that any new procedure, drug or medical device is as safe as possible when applied to humans for the first time and the key to replacing animals in biomedical research is evidence-based, human-focused science.
"Through the application and development of the Thiel embalmed cadaver model, Professor Houston and his team at the University of Dundee may well have one of those most elusive keys – human research and application that leads to direct clinical translatability to benefit people, not in 10 years' time but with immediate effect."
Professor Dame Sue Black, Director of CAHID, said, "We invested in the Thiel method at Dundee because of the potential it offers to make real breakthroughs and change the face of scientific, medical and dental research and training, and this project is another example of how this is being done."
NOTES TO EDITORS
1. The Dr Hadwen Trust (DHT) is the UK's leading non-animal medical research charity. Since 1971 the DHT has awarded grants to over 180 non-animal medical research projects including: cancer, Alzheimer's disease, heart and liver disease and diabetes.
2. Over the last five years alone the DHT has committed to over £3.8 million worth of animal replacement research projects across the UK at student, PhD and post-doctoral level.
3. The Dr Hadwen Trust continues to be the UK's leading charity provider of grants solely dedicated to animal replacement medical research.
For media enquiries contact:
Roddy Isles
Head of Corporate Communications
University of Dundee
Nethergate, Dundee, DD1 4HN
Tel: +44 (0)1382 384910
Mobile: 07800 581902
Email: r.isles@dundee.ac.uk