Do you have the 'Write Stuff'?
Published On Mon 11 Apr 2016 by Grant Hill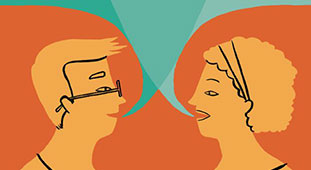 Influential figures from Scotland's publishing industry and literary scene will visit the University of Dundee next week to help budding writers get their work into print and onto shelves.
'Write Stuff' takes place on Wednesday, 20th April at Bonar Hall. A panel of literary insiders will provide an insight into the business side of writing as well as offering the audience advice on how they can take their writing to the world.
Guests include Scotland's leading agent Jenny Brown, BBC Scotland's inaugural Poet-in-Residence Rachel McCrum, former Man Booker Prize Judge Stuart Kelly, Editor at Canongate Books Jo Dingley, and Bob McDevitt, Director of the Aye Write! book festival.
The free event is organised by Literary Dundee, a University-led initiative that connects readers, writers, books and bright ideas. In addition to the talks, discussion and Q&A session, Write Stuff will also feature readings from creative writing students at the University.
"If you're a writer, at any level, someone interested in the world of literature or someone who would like to find out more about studying writing here then this is for you," said Literary Dundee manager Peggy Hughes.
"Our expert guests will cover topics such as how to get an agent, how to get published, what festivals are looking for, applications for residencies and funding, and how events and networking can increase your profile."
Write Stuff takes place at Bonar Hall from 1.30-7pm on Wednesday, 20th April.
To find out more about studying creative writing at the University of Dundee, please see: http://www.dundee.ac.uk/english/creative/.
For media enquiries contact:
Grant Hill
Press Officer
University of Dundee
Nethergate, Dundee, DD1 4HN
Tel: +44 (0)1382 384768
Mobile: 07854 953277
Email: g.hill@dundee.ac.uk