'Do Politicians Really Represent Us?' – Dundee Arts Café on 2nd February
Published On Mon 25 Jan 2016 by Grant Hill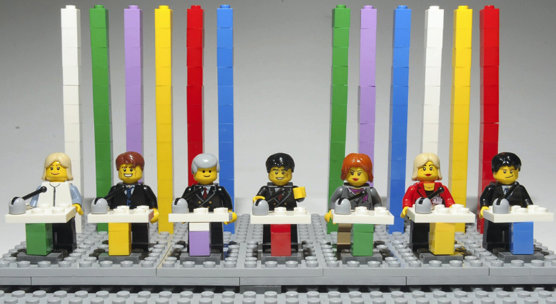 With trust in politicians, and politics in general, at an all-time low, the next Dundee Arts Café event will address what it means to be represented in a democracy.
The University of Dundee's Dr Edzia Carvalho will ask the question, 'Do Politicians Really Represent Us?' at The McManus: Dundee's Art Gallery and Museum on Tuesday, 2nd February. She will examine how political representation has been understood in political studies and reflect on what this idea means to ordinary people.
"I will be evaluating data gathered from talking to people across England, Scotland and Wales during UK general elections to consider what it means to be represented in a political system where politicians are elected by individuals but are expected to tow their party line on policy.
"Other issues I will be looking at include how devolution has changed people's perceptions of being represented at different levels of government and the importance of gender balance and bias in politics – did it really matter that three of the seven party leaders debating each other in the 2015 election debates were women?"
Dr Carvalho is a lecturer in Politics at the University. Her main research interests focus on human rights, democratic consolidation, and political behaviour. She led the 2015 Qualitative Election Study of Britain (QESB 2015), a project that aimed to provide more insight into voting behaviour than the statistics generated by opinion polls and other surveys.
This built on previous work identifying the reasons, opinions, and motivations underlying decision-making in the 2010 General Election and the 2014 Scottish Independence Referendum.
Dundee Arts Café is a programme of talks showcasing arts research and developments taking place locally. The series is organised by the Universities of Dundee and Abertay, and Dundee City Council's Leisure & Culture department.
These events enable members of the public to relax and discuss the arts, from English to History, Philosophy to Architecture, and Fine Art to Product Design, with some of the leading names carrying out work in these areas in Dundee. The events last one hour, and speakers talk passionately about their work for 30 minutes before the floor is opened up to an informal discussion with the audience.
'Do Politicians Really Represent Us?' takes place at The McManus: Dundee's Art Gallery and Museum at 6pm on Tuesday, 2nd February. The event is free and open to all but limited seating means visitors are advised to arrive early to avoid disappointment.
For more information about the event and Dundee Arts Cafe please visit www.DundeeArtsCafe.co.uk.
For media enquiries contact:
Grant Hill
Press Officer
University of Dundee
Nethergate, Dundee, DD1 4HN
Tel: +44 (0)1382 384768
Mobile: 07854 953277
Email: g.hill@dundee.ac.uk