Death on the Fringe
Published On Thu 28 Jul 2016 by Dominic Younger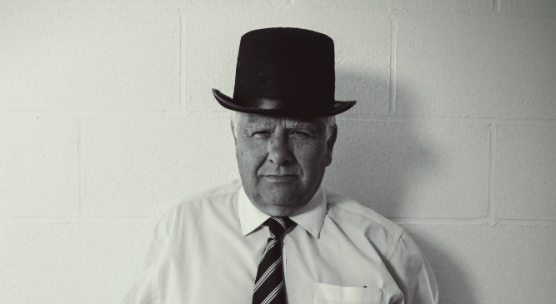 Staff and students from the University of Dundee will explore what happens when you shuffle off this mortal coil as they take to the stage at the Edinburgh Festival Fringe next weekend.
The previously unseen 'Death Pantomime' written by Eddie Small, English Tutor at the University, will feature staff and students from across the institution in a bid to raise awareness of the cultural changes in our traditions of death over the last 80 years through dark comedy and song.
The play searches the culture of death in Scotland and seeks to highlight how bereavement has changed, as more and more cultures are intertwined in our appreciation of death.
Eddie Small said, "It's recognised by the Scottish Government that societal damage is done when people find it difficult to talk about death.
"The Death Pantomime, by using songs and humour, aims to bring up serious issues around death, and demonstrate how being able to talk about these can improve the situation greatly. Death is scary, but something we ultimately should prepare for."
Eddie, known for his play "The Four Marys" and books on local history, will be joined on stage by staff, graduates and current students, known as Playing Small Parts, on August, 6th at St. John's Church, Princes Street, Edinburgh (Venue 127).
The play is part of the Death on the Fringe series looking at death and dying which takes place every year at the Edinburgh Festival Fringe. It is a part of the ongoing charity-led campaign, Good Life, Good Death, Good Grief, which works to promote more openness about death, dying and bereavement.
'Death Pantomime' will begin at 7.45pm sharp on Saturday, 6th August and tickets are available at: http://uod.ac.uk/2akCDNR
Playing Small Parts will also be joined at the Fringe by the University's student run drama society, the LIP Theatre Company, who will be performing two student-written plays.
The 'Gorgon Girl' will run from the 4th-14th August and 'In Defence of Hitler' will be staged between 16th – 21st and the 23rd – 28th August at Sweet Grassmarket (Venue 18).
For media enquiries contact:
Dominic Glasgow
Media Relations Officer
University of Dundee
Nethergate, Dundee, DD1 4HN
Tel: +44 (0)1382 385131
Email: d.w.glasgow@dundee.ac.uk