Damehood no match for daughter's graduation
Published On Thu 17 Nov 2016 by Grant Hill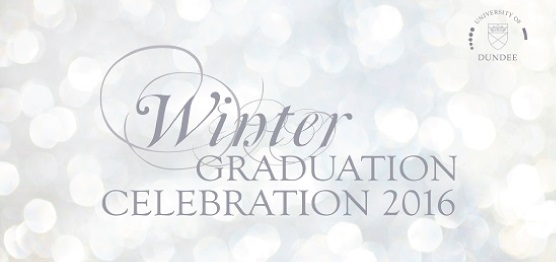 Professor Sue Black may have received her Damehood from HM The Queen at Buckingham Palace last week but it will be a ceremony at Dundee's Caird Hall this Friday that really fills her with pride.
As a senior academic at the University of Dundee, Professor Black will be on the stage during the institution's Winter Graduation ceremony on the morning of Friday, 18th November. That so happens to be when her daughter Grace receives her Nursing degree.
Twenty-one-year-old Grace, originally from Stonehaven, says she is delighted that her mother – one of the world's foremost experts in forensic anthropology – will be at close hand when she graduates and plans to exploit the situation.
"I am expecting a hug from mum before I go off the stage but so are all my friends, mind you," she said. "I suppose the fact she will be on the stage with me is unusual but I'm really lucky that it's turned out that way."
"This is a hugely important day for Grace and her father and I couldn't be more proud of her and for her," said Professor Black. "Of course we are biased but I think if anyone deserves to graduate as a nurse it is Grace. Quite simply she was born to pursue that vocation and is the type of person you would want looking after you when you are ill. Aside from her nur7sing capabilities, she will really care for you and she is sufficiently mouthy to stand up for you and fight your corner when you are perhaps least able. She will make a great nurse and be a tremendous ambassador for Dundee.
"I can remember the nervousness as we waited for her grades to come in to see if she would get into university and the excitement when she got them as it meant she was able to do what she had always wanted since the age of 12. I never had any doubts that she would get in, but knowing for certain was a huge relief."
Grace, who has taken up a post as an orthopaedic trauma nurse in Dundee's Ninewells Hospital, confirms that her ambition from a very young age was to become a nurse and can clearly remember what first sparked her interest in the profession.
"I was visiting my granny in hospital and one of the nurses came in to see her," she remembered. "She just did what needed to be done and left without a word. She didn't make it seem like she wanted to be there or to help at all and I just thought 'Is that it? That's not right. I could do better than that'. My granny was terminally ill and I knew that, but it seemed as if the nurse just didn't care.
"Let's be honest, it's pretty rubbish being in hospital. You're not well, you only get to see family a couple of times a day and the food doesn't inspire. No one needs to be made to feel worse by what a nurse does or doesn't do. All I want to do is make people feel a little bit better every day. Even if it's something small like sorting their table out the way they like it or remembering how they take their tea, it can help to make someone's day better when they're at their lowest."
As a teenager, Grace began working part-time in a care home and wrote to Professor Margaret Smith, Dean of the School of Nursing & Health Sciences at the University, to see if she could gain more nursing experience. At the age of 15 she was invited down to Dundee to gain some work experience. She also won a Nuffield Scholarship to help the University's nursing research programmes and this cemented her decision of where to study.
Professor Black said, "Grace had spent time at Dundee and really liked the place and the people. I was a bit cruel to her though and persuaded her that I had access to CCTV cameras in the Students' Union. Of course, I didn't have access to them but it was my way of maintaining a wee bit of control for a little while longer!"
"I was a new 18-year-old on campus," said Grace ruefully. "I didn't know who could access security cameras and it seemed the kind of thing my Mum could, and would, do. So I completely believed it and thought she would be checking up on me every time I went out."
In addition to working on nursing research projects prior to University, Grace also gained experience of helping at the Centre for Anatomy and Human Identification (CAHID), which Professor Black leads. Although it wasn't enough to persuade her to follow her mother into forensics, it did prove that squeamishness wouldn't be a problem for her in nursing.
"I was quite young and there were cadavers laid out in front of me on tables," she remembered. "I was to help prepare them for teaching and I just stood there thinking 'I have to push myself to do this'.
"There is a field of nursing called forensic nursing, which involves working with the perpetrators and victims of crime to help gather evidence for police investigations. I have looked into it but I have only been in my job for a month or so and there's so many different options in nursing that I'll wait and see where my career takes me."
Grace is one of around 1000 students who will graduate over three ceremonies at the Caird Hall on Thursday and Friday of this week. All the Graduation action can be followed on social media via #uodgrad.
For media enquiries contact:
Grant Hill
Press Officer
University of Dundee
Nethergate, Dundee, DD1 4HN
Tel: +44 (0)1382 384768
Mobile: 07854 953277
Email: g.hill@dundee.ac.uk