'Creating Comics: A Celebration of H. G. Wells'– Dundee Arts Cafe on November 1st
Published On Mon 31 Oct 2016 by Cara Longmuir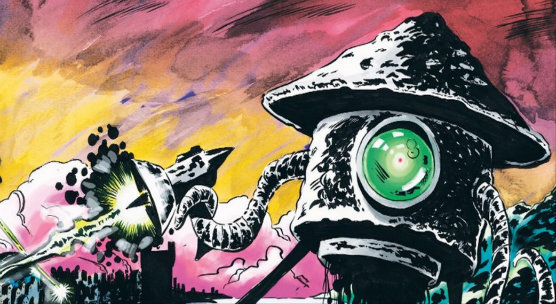 The work of one of the most influential science fiction writers of all time will be discussed at the next Dundee Arts Café.
Professor Chris Murray, from the University of Dundee, will be exploring the adaptations of H. G. Wells' stories in comics and will give an insight into the creative process behind comics.
H. G. Wells' books include The Time Machine, The War of the Worlds, and The Invisible Man.
Professor Murray said, "H. G. Wells was light years ahead of his time, with his novels still sparking interest to this very day. He brought forward futuristic and new ideas to life and showed us glimpses of today's, and tomorrow's world."
It will be followed by a 30 minute comic session where people will get the chance to create their very own comic.
This event is part of 'H. G. Wells at 150: Hope and Fear', a series of events celebrating the writer's 150th birthday. The University is the Scottish hub of the national Being Human festival which takes place between 17th – 25th November.
Dundee Arts Café is a programme of talks showcasing arts research and developments taking place locally. The series is organised by the University of Dundee in partnership with Abertay University and Leisure & Culture Dundee.
These events enable members of the public to relax and discuss the arts, from English to History, Philosophy to Architecture, and Fine Art to Product Design, with some of the leading names carrying out work in these areas in Dundee. The events last one hour, and speakers talk passionately about their work for 30 minutes before the floor is opened up to an informal discussion with the audience.
'Creating Comics: A Celebration of H. G. Wells takes place at The McManus: Dundee's Art Gallery and Museum at 6pm on Tuesday, 1st November. The event is free and open to all, but limited seating means visitors are advised to arrive early to avoid disappointment. Doors open at 5pm.
For more information about the event and Dundee Arts Cafe please visit www.dundeeartscafe.co.uk.