'ALL SYSTEMS… go' – new exhibition explores how systems wield and maintain power
Published On Mon 11 Jan 2016 by Grant Hill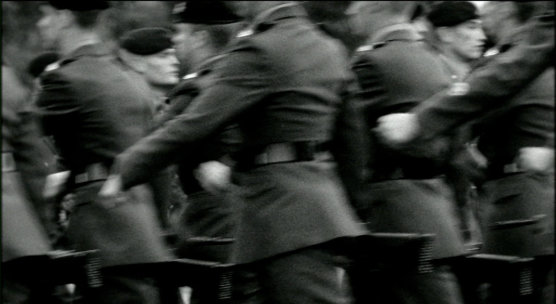 An exhibition that draws attention to the inner workings of the world's systems of power will open at the University of Dundee's Cooper Gallery later this month.
'ALL SYSTEMS… go' is a group exhibition featuring moving image works by leading international artists Liam Gillick & Anton Vidokle, esteemed film-maker Miranda Pennell and emerging artist Dominic Watson. A preview evening will be held on Thursday, 22nd January when a new performance conceived by Gillick & Vidokle will be premiered. The exhibition will run until late February.
The artists featuring in 'ALL SYSTEMS… go' have captured moments that demonstrate the systems and conditions that support the contemporary power infrastructures operating in our world.
Cooper Gallery curator Sophia Hao said, "Taken from the space missions of the 1960s, 'ALL SYSTEMS… go' is the terminology of an irreversible act. Still used at the launch of space missions and ballistic missiles, this phrase has now entered the banal vernacular of project management and institutional administration. Wherever it is uttered, 'all systems go' implies that there is no turning back and no escape from what has been initiated.
"Detouring into the unexpected, moments of negotiations and rehearsals of power, the three works in this exhibition disrupt and make transparent the 'black sites' lurking in all structures of power. By foregrounding the unpredictable within apparently perpetual and ceaseless systems, 'ALL SYSTEMS… go' renders a glance into the complexities that vanish when the omnipresent systems governing our world run 'smoothly'."
'A Guiding Light' (2010) by the globally renowned Gillick & Vidokle hovers between cultural criticism and soap opera and indeed takes its name from the longest running serial drama on US television. The dialogue in the work responds to a leading Chinese curator's attack on the dominant contemporary art system and its supposedly limiting monoculture.
Miranda Pennell's 2001 black and white film 'Tattoo' focuses on the repetition of the stepping, running and marching of uniformed bodies rehearsing for a military tattoo. In this adornment of military action, a celebratory display of might and force which the state has relished proudly throughout history, Pennell highlights the fallible qualities of the individual human bodies which form part of a much larger system.
'Like A Rolling Stone' (2012) sees emerging artist Dominic Watson, a recent graduate of Glasgow School of Art, juxtapose a Henry Moore sculpture and rock n' roll to create an unforeseeable situation that questions prevailing perceptions of taste and artistic influence.
'ALL SYSTEMS… go' opens at the Cooper Gallery, Duncan of Jordanstone College of Art and Design, at a preview evening featuring a performance conceived by Gillick & Vidokle at 6pm on Thursday, 21st January. It will remain open until 27th January.
Cooper Gallery exhibitions are free and open to everyone between 10am – 5pm on weekdays and 11am – 5pm each Saturday. More information is available by emailing exhibitions@dundee.ac.uk or visiting http://www.dundee.ac.uk/djcad/exhibitions/exhibitions/all-systems-go/.
For media enquiries contact:
Grant Hill
Press Officer
University of Dundee
Nethergate, Dundee, DD1 4HN
Tel: +44 (0)1382 384768
Mobile: 07854 953277
Email: g.hill@dundee.ac.uk