'A Just Peace for Palestinians and Israelis' – 24th November
Published On Wed 23 Nov 2016 by Grant Hill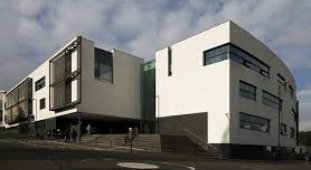 The UK's former Consul-General in Jerusalem will tomorrow visit the University of Dundee to discuss how peace can be brought to the Middle East.
Sir Vincent Fean will deliver a public lecture entitled, 'A Just Peace for Palestinians and Israelis' at the University's Dalhousie Building at 6.30pm on Thursday, 24th November. Wendy Alexander, Vice-Principal (International) at Dundee, will deliver opening remarks outlining the University's work with Palestinian scholars.
Sir Vincent's diplomatic career took him to North Africa and the Middle East. His views on the future of Palestine are based on long experience and a commitment to a fair outcome for everyone in Palestine and Israel.
The event is organised by the Dundee-Nablus Twinning Association.
For media enquiries contact:
Grant Hill
Press Officer
University of Dundee
Nethergate, Dundee, DD1 4HN
Tel: +44 (0)1382 384768
Mobile: 07854 953277
Email: g.hill@dundee.ac.uk