Event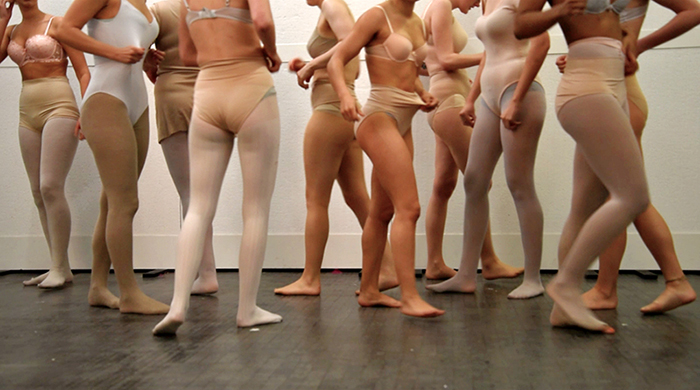 Two Night Stands: Natalie Wardle
Date: 21 March 2017 - 22 March 2017
Gallery: Cooper Gallery
Happening: Tuesday 21 March and Wednesday 22 March 2017, 10am - 5pm
Event: Wednesday 22 March, 6pm
Following the eponymous One Night Stands that launched the careers of leading UK artists two decades ago, Two Night Stands brings a new a series of ephemeral projects. In a spirit of contesting space and politics, Cooper Gallery will be taken over by artists and collaborative groups between 17 March to 8 April.
For the second Happening in the Two Night Stands programme, Natalie Wardle occupies the Cooper Gallery with a three-part film work and live performance.
Questioning contemporary notions of femininity, the three-part film work Control Pant Symphony by Manchester based Natalie Wardle focuses on the way clothing constricts the female body. A "humorous reflection on how the clothing meant to improve ones look is actually rather unflattering to look at on its own" Wardle highlights the idiosyncratic and awkward pursuit of a societal body ideal.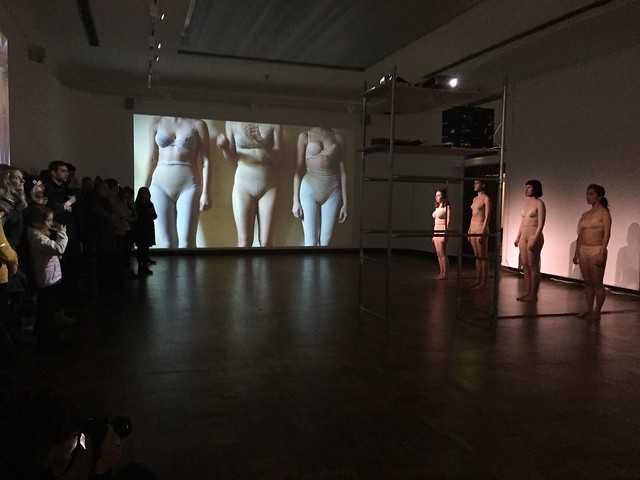 * * *
Biography
Natalie Wardle is an visual artist/photographer from Manchester. Her work looks at how women constrict there bodies to fit in with society's ideal body types, exploring shape wear and tape that is placed over nipples to both cover and repress their form. She graduated with a BA in Photography from Manchester School of Art. From this she has exhibited around England and internationally. Her project 'Control Pant Symphony' has been in exhibitions such as 'Modern history' at The Atkinson, Southport and the Parkside Gallery in Birmingham. From this she has attended a Canadian artist residency 'Naked State' at a naturist park where she explored the nuances between a "real" and naked body, in contrast to a "fake" and controlled body.
Image courtesy of the artist.