Events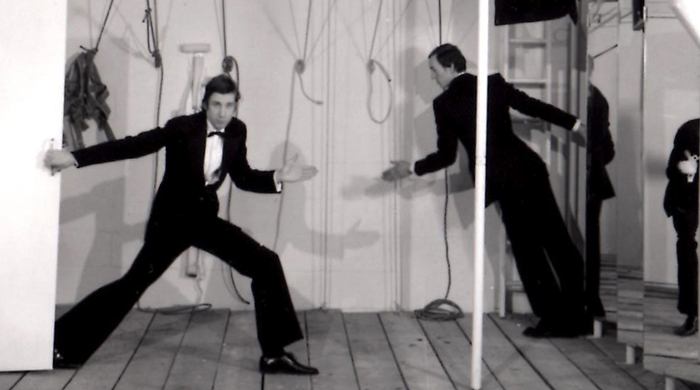 Two Night Stands: Bruce McLean
Date: 31 March 2017 - 1 April 2017
Gallery: Cooper Gallery
Happening: Friday 31 March and Saturday 1 April, 10am - 5pm
Event: Friday 31 March, 6pm with Lynda Morris
Preeminent sculptor Bruce McLean will stage three films made at different points in his career that covers over four decades. Underscoring the obvious humour of the films is a desire to break with the establishment by interrogating the hierarchies, values and assumptions invested in sculpture. The highlight of McLean's Two Night Stands at Cooper Gallery will be an interrupted conversation with Lynda Morris whilst these two legends of contemporary art debate a plausible account of collaboration, sedition and political stances in the art world.
Following the eponymous One Night Stands that launched the careers of leading UK artists two decades ago, Two Night Stands brings a new a series of ephemeral projects. In a spirit of contesting space and politics, Cooper Gallery will be taken over by artists and collaborative groups between 17 March to 8 April.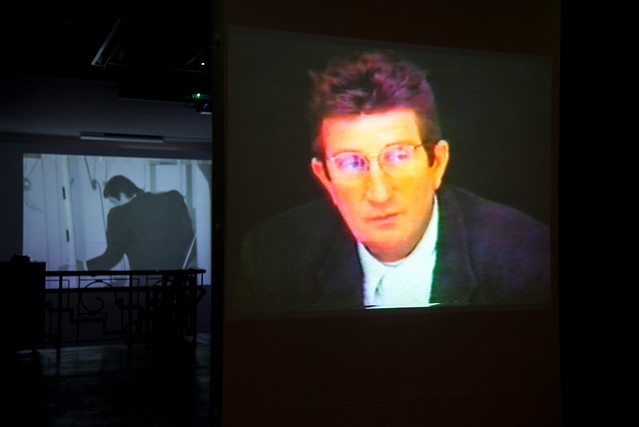 * * *
Biography
Bruce McLean (born 1944 in Scotland) is one of the major figures of contemporary British Art. He first came to prominence in the late 1960s as a sculptor, rethinking the possibilities of three-­?dimensional work in terms of form, scale and permanence. McLean's bold and confident approach to art-­?making and the wit evident therein proved influential to his contemporaries and also to a generation of younger artists.
Always satirical and parodic, McLean's performances, often with a politically critical stance, interrogate the hierarchies, values and assumptions invested in sculpture. In 1971 McLean established a collective Nice Style, billed as 'The World's First Pose Band'. With them and in other collaborative performances he continued to use humour to confront the pretensions of the art world and wider social issues such as the nature of bureaucracy and institutional politics.
McLean participated in the highly regarded When Attitudes Become Form, curated by the late "Godfather of contemporary art curating", Harald Szeemann in 1967. Other seminal shows he participated in were Op Losse Schroeven, Stedelijk Museum, Amsterdam 1969; Information, curated by Kynaston L. McShine at the Museum of Modern Art New York 1970, and The British Avant Garde, New York Cultural Centre 1970. In the 1980's other important shows included A New Spirit in Painting, Royal Academy 1981; Zeitgeist, The Martin Gropius Bau, Berlin 1982; and documenta 6, 7 & 8, Kassel.
Bruce McLean was awarded the John Moore's prize for painting in 1985, and was Professor and the Head of Graduate Painting at the Slade until 2010. He lives and works in London.
Image courtesy of the artist.