Event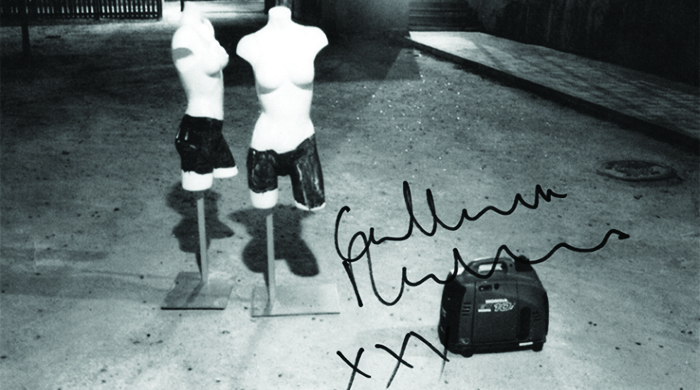 Tales From Europe
Date: 7 September 2016 - 7 September 2016
Gallery: Cooper Gallery
Please join us on Wednesday 7th September, 6:30-8pm for Tales From Europe: A staged event by Cullinan Richards.

Tales from Europe is a staged event hosted by Cullinan Richards, developed as part of Cooper Summer Residency 2016 in collaboration with Scotland's Jute Museum @ Verdant Works.
Positioning 20th Century Europe as its contextual lens, Tales from Europe stresses the presence of women at the centre of tales told both as the protagonist and the creator. Always complex and varied these female characters emerge as they are put into tricky situations in the shadow of the political scenes they naturally inhabit. Physically and mentally grappling with sometimes ridiculous surroundings, these feminine heroes appear as avenging survivors.
Juxtaposing selected scenes from Pedro Almodóvar's films alongside Faster, Pussycat! Kill! Kill! by Russ Mayer, Tales from Europe invites you to witness and reflect on the feminine characters Almodóvar creates and stages within the backdrop and de-regulation of the Spanish media and the ideas of femininity that echo throughout all aspects of Almodóvar's creations; the production design, titles, screwball comedy and mania which are baroque, farcical, and ultimately tragic.
Lubricated by Campari sodas and especially composed refreshments, Tales from Europe is an inspired mise-en-scène that has ideas of femininity at the very centre of control.
Tales From Europe is a prelude to Of Other Spaces: Where Does Gesture Become Event?
Photography by Jacuetta Clark, Cooper Gallery DJCAD and the artists.
Cullinan Richards initially collaborated as artlab and began operating as Cullinan Richards in 2006. Their multi-faceted practice involves many different layers and elements with painting central to their art making. Recent exhibitions include: Paradigm Store, Howick Place, London (2014); STAG, Dispari&Dispari project, Italy (2014); The Ultimate Materiality of Women Part 111, Visual Art Centre, Scunthorpe (2012); DORA (2015) and The Occupants (2012), Stanley Picker Gallery, London; Cooper gallery, Dundee (2011); The Lab, Dublin (2010); The Laing Gallery, Newcastle (2010); Mead Gallery, Warwick Arts Centre (2008) and Charles H Scott Gallery, Vancouver (2008). They were included in British Art Show 7 (2010/11) and the Whitstable Biennale in 2006. In 2006 they established the Savage School Window Gallery using the window of their studio on Vyner Street, London, as a platform to display texts by writers, artists and curators. In 2014 this space became 4COSE, an Italian grocery store and exhibition space. Cullinan Richards run the MA Fine Art programme at Kingston University.
* * *
Tales From Europe is part of Cullinan Richards' ongoing participation in Cooper Summer Residency 2016. The outcome of the Residency will be featured in the Chapter One exhibition of Of Other Spaces: Where Does Gesture Become Event?, opening on Thursday 27th October in Cooper Gallery.
The residency and associated events are part of Cooper Gallery's major project Of Other Spaces: Where Does Gesture Become Event?; a two-chapter contemporary art exhibition and rolling event programme taking place between October 2016 and March 2017, comprising live performances, screenings, collective readings, participatory dance and an international symposium; 12-Hour Action Group. Referencing art works, artist collaborative groups and activism by women from the 1970s to the present day, the project looks at the contemporary relevance and cogency of feminist thinking on power as it is enacted through bodies, institutions and systems of representation.
Of Other Spaces: Where Does Gesture Become Event? is a project initiated and curated by Cooper Gallery DJCAD and supported by the National Lottery through Creative Scotland, Henry Moore Foundation and Kingston University.

* * *
Cooper Gallery, DJCAD University of Dundee
13 Perth Rd, Dundee DD1 4HT
We aim to be accessible to everyone, therefore if you have access requirements, please email exhibitions@dundee.ac.uk or call 01382 385 330 in advance of your visit.
Image courtesy of Cullinan Richards