Seminar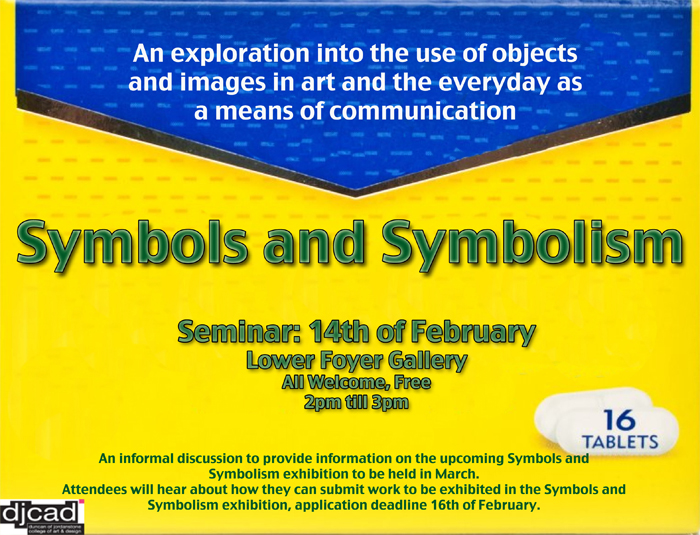 Symbols and Symbolism Seminar
Date: 14 February 2012 - 14 February 2012
Gallery: Cooper Gallery Project Space
Symbols and Symbolism Seminar: 14 February, 2 - 3pm
Symbols and Symbolism: An exploration into the use of objects and images in art and the everyday, as a means of communication; from signage to representational art.
An informal discussion to provide information on the upcoming Symbols and Symbolism exhibition to be held in March. Attendees will hear about how they can submit work to be exhibited in the Symbols and Symbolism exhibition.
This project is led by Sofia Kahn and Kerry Lindsell from the Student Curatorial Team.
Applications deadline: 16 February
Work hand in deadline: 2 March

Symbols and symbolism Exhibition Preview: 15 March, 5 - 7pm

Exhibition: 16 - 28 March


Lower Foyer Gallery is located in the Crawford Building, DJCAD, on the level below the main reception.