Event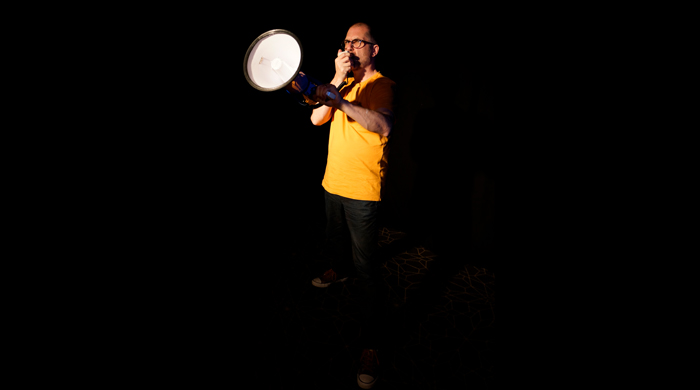 Suffer the Workers?
Date: 24 January 2019 - 14 February 2019
Gallery: Cooper Gallery
Suffer the Workers?
Thursday 24 January, 6:30 - 8pm
Thursday 14 February, 6:30 - 8pm

To coincide with Phil Collins's solo exhibition Ceremony, Cooper Gallery will collaborate with SCRIEVE, a playwriting scratch night hosted by AMBERGRIS to stage two special events featuring a selection of short plays by Dundee and Fife based playwrights that respond to the topics of Engels' thinking, the condition of the working class today and the ongoing impact of austerity explored in Ceremony.

If you are interested in submitting a short play for these events or in volunteering to be a reader, please contact scrievedundee@gmail.com.
About SCRIEVE
SCRIEVE is a playwriting scratch night hosted by AMBERGRIS, an award-winning Dundee Theatre Company (Scotsman Fringe First Award for DUPed, 2018).
SCRIEVE is a place where playwrights of any experience can share new work, hearing their scripts read aloud, often for the very first time.
SCRIEVE can only operate with the generous support of many talented volunteers.
AMBERGRIS also hosts TABLE-READ THURSDAYS, an informal development space for writers who have had their work read at SCRIEVE.

Image courtesy John McCann.
This event accompanies Ceremony by Phil Collins, at Cooper Gallery from 18 January - 16 Feburary 2019.
Opening hours
Monday - Friday: 10am-5pm
Saturday: 11am-5pm
Ceremony at Cooper Gallery, DJCAD is supported by the Goethe-Institut Glasgow