Event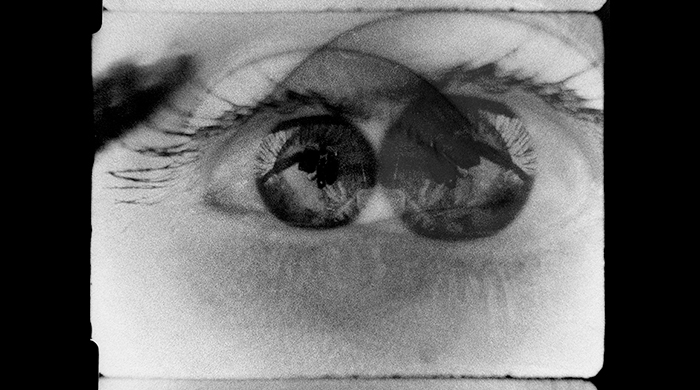 Studio Jamming | Cooper Gallery new season party 2019
Date: 18 September 2019 - 18 September 2019
Gallery: Cooper Gallery Project Space
Studio Jamming
Cooper Gallery new season party 2019

Wednesday 18 September, 5–8pm



Join us for Studio Jamming: Cooper Gallery new season party, an evening of performance, reading, screenings, sounds and a quiz foregrounding experimental, critical and collaborative practices.

The event celebrates the launch of the latest issue of the gallery's periodical &labels which holds a complexity of perspectives and positions reflecting on the necessarily shifting nature of identity and its other.

Responding to and departing from the ideas explored in the new issue of &labels, collaborative duo EMMA will present a new live performance, Ellie Harrison will introduce her new book The Glasgow Effect, Alex Hetherington will stage a performative screening whilst Andy MacLean will host a quiz. DJCAD Level 2 Contemporary Art Practice students will make collages and the event will be punctuated by a selection of the earliest sounds chosen by Eddie Summerton, culminating in a dance party.

The event is free, unticketed and open to all.

For access enquiries please contact exhibitions@dundee.ac.uk

____________________

Contributor Biographies


EMMA is Emma Mccarthy and Emma Nellies. They are friends and artists who explore possible processes and benefits of distribution and alternative art practices. They plot performances, exhibitions, publications and life stuff. They met in 2014 at university while studying art and philosophy. They are both alumni of Cooper Gallery's Student Curatorial Team. They have been working together (alongside and intertwined with their own separate practices) for around 4 years. EMMA teamed up out of frustration and boredom of the format of art-making that was presented to them. They have shared-interests in organising, 'horror' and theatrics. Emma N likes watching challenging films and making music and Emma M likes watching old sitcoms and playing games. Emma M lives in Dundee and Emma N in Glasgow.

Ellie Harrison is an artist and activist based in Glasgow. She has been teaching on the Contemporary Art Practice programme at DJCAD since 2012 and is now the new Leader of Second Year. She was born in London in 1979 and studied Fine Art at Nottingham Trent University and Goldsmiths College, London before moving to Scotland in 2008 to do a Masters at Glasgow School of Art. She creates playful installations and performance/events as well as writing and political campaigns aimed at investigating, exposing and challenging the absurd consequences of our capitalist system: from over-consumption, inequality and alienation, to privatisation and climate change. 

In 2010, she became the first visual artist to publish an Environmental Policy. In 2016, she slashed her carbon footprint for transport to zero and made headlines with her project The Glasgow Effect, for which she refused to leave Glasgow's city limits, or use any vehicles except her bike, for the whole calendar year. Her book The Glasgow Effect launched at the Edinburgh International Book Festival in August 2019. She is currently preparing for a new work Bus Regulation: The Musical, inspired by the 1980s hit musical Starlight Express, which will première at Manchester Art Gallery on 28 September 2019 in collaboration with the Better Buses for Greater Manchester campaign.

Alex Hetherington is a visual artist, based in Scotland, who works with 16mm film, writing and performance alongside a practice in exhibition and event-making. Recent works include the No.35 series with artists including Karen Cunningham, Helen McCrorie, Jonathan Owen, Catherine Street et al; (A Plan) For A Spell, Market Gallery, Glasgow, 2018; the collaborative 16mm film Work with Stone, Fracto Film Festival, Berlin; FFWD: Here Was Elsewhere and Press the Eject and Give Me the Tape, in collaboration with artist Lyndsay Mann, Cooper Gallery, Dundee, all 2018; The Singer Has Once More Risen Above the Object of His Song, Cooper Gallery, 2017 and FFWD, The Hallucinating Edge and Pure Movement, presented as part of the CURRENT series, Cooper Gallery, 2016. He is currently in production with Talking, Counting, Blinking, Noting; 16mm film as a collaborative action made with the participation of Emma Balkind, Leah Millar, Nathalie de Briey, Wendy Kirkup, Rowan Markson and Anne-Marie Copestake among others. Recent writing includes texts on Alex Millar, Laida Lertxundi, Margaret Salmon, Katie Shannon and Helen McCrorie.

Fife-born artist Andrew Maclean graduated from Duncan of Jordanstone College of Art with a BA (Hons) in Fine Art in 2003. He did his bit for the local arts scene serving GENERATORprojects for the obligatory two years (04-06). He returned to Duncan of Jordanstone in 2006, graduating with an MSc in Electronic Imaging in 2007. Andrew put together the first three issues of visual arts zine Yuck 'n Yum whenever he had time. Yuck 'n Yum became quarterly after Andrew was awarded funds by the Dundee Visual Arts Awards to produce four issues in 2008. He currently works at DJCAD as School Technician (Audio Visual and Digital).


For the past two decades, Eddie Summerton has been involved with the understanding and researching of alternative formats for the dissemination and presentation of his practice, collaborative and curatorial events. These have primarily been immersed in how an artist is involved with the representation of nature and natural history, and how the artist uses making, curation and community engagement as a catalyst for understanding and communicating our relationship with the natural world. These projects have been presented nationally and internationally, with work in collections ranging from the BBC to The Museum of Modern Art, New York.
His most recent/ongoing projects include: The Munro Table – a year in the mountains, a large-scale community project involving over 200 walkers, celebrating the legacy of the mountaineer Hugh Munro; Lock up your Otters, an investigation of museum dioramas with a focus on the interpretation of the territories (landscapes) offered by the taxidermist; Pub Gardener's World, a mapping and recording of where smoking, drinking and nature exists within the grounds of the public bar; and Bring back the Devil Birds, the fabrication and offering of over 50 swift nest boxes to be installed at all the places of worship in Dundee. To hopefully restore the population of this now endangered bird. He is currently the warden at The Strict Nature Reserve, A member of the band District Nurse and a lecturer in Contemporary Art Practice at DJCAD.

Level 2 Contemporary Art Practice Students have had one day together as a year group. In that time they have met their tutors and responded to the themes of &labels Issue 6 by making collage, considering the material and philosophical process in its expanded form.
*
Image credit: Alex Hetherington, Twin Eye, 16mm film still, 2019