Small Society Lab 2013 Events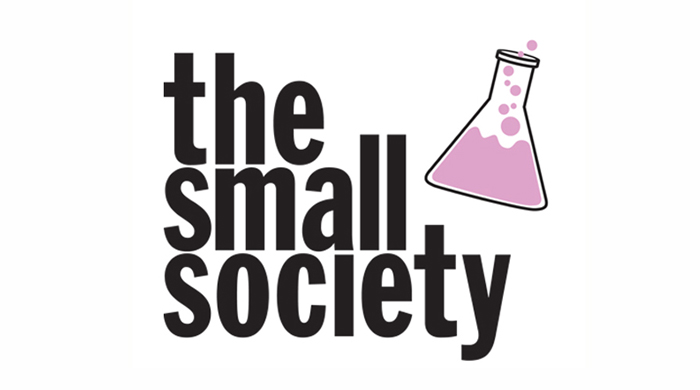 Small Society Lab 2013
Date: 9 June 2013 - 30 June 2013
Gallery: Centrespace
Small Society Lab 2013
The Small Society Lab is an annual event hosted at DCA and organised in partnership with the University of Dundee.
Throughout June, the Small Society Lab will bring together artists, designers, scientists, community activists and members of the great Dundonian public to explore ideas that exist on the boundaries of art, science and community. A series of one-day events will explore specific themes, and will include engaging presentations by our informed Lab Leaders and hands-on workshops.
This Year's Events:
The Adventure Playground Society
9 June, 2-5pm
Centrespace, VRC
A special open session of the DCA Code Club. For this session we will introducing young people of all ages to the free coding programme Scratch and learning to build game environments on the £20 Raspberry Pie computer. Drop in and hang out with some of Dundee's computer experts and find out whether coding is for you. In partnership with brightsolid and supported by Business in the Arts Award 2013
The Eye Can Draw Society
11 June, 12-2pm
Centrespace, VRC
For the past year Robert Jackson of the DCA Print Studio has been working with artists Jackie Smith and Dawson Murray, developing technologies for artists with disabilities to draw using their eyes. For this session Robert will introduce the tools and technologies he is using and invite visitors to create drawings using just their eyes.
The Fungal Society
13 June, 12-2pm
Centrespace, VRC
Dr Patrick Hickey is a mycologist and artist, working to explore the special properties of funghi. Drawing on the particular characteristics of different species, how they network and establish diverse communities, this session will enable an insight into this strange glowing world.
For more info: http://mycorant.com/the-very-cool-glow-of-fungi/
The Analogue Society
18 June, 12-2pm
Centrespace, VRC
Re-engaging with paper with Mike Shorter, Ian Sansom, Yvette Hawkins and Matt Johnson.
The Classroom Society
19 June, 2-5pm
Centrespace, VRC
The city as a campus. A special open workshop exploring the ways in which we can actively employ the cultural richness of the city to support the education of our young people. With Michael Wood Director of Education Dundee City Council, Sarah Derrick Head of Community & Education at DCA and Jemima Levick, Dundee Rep Theatre.
The Play Society
20 June, 12-2pm
Centrespace, VRC
Over the past year DCA have been working with games design companies in Scotland to explore how the techniques and methods employed by games designers can be used to support engagement in cultural and creative spaces. Come along to this lunchtime session to hear about this project and see demos of the projects.
With Yann Seznec from Lucky Frame
The Grassroots Innovation Society
25 June, 12-2pm
Meeting Room, DCA
India and Dundee - Plains Of Grassroots Design
Praveen Nahar and Jon Rogers will discuss the design cultures of India and the importance of designing in response to the values and voices of people who live in our communities. What methods can we use to connect better to the people we are designing for and how can we apply these in contexts of rural and urban India and UK?
Praveen is an Associate Senior Faculty in Industrial Design and chairs the Design Consultancy Services at India's National Institute of Design in Ahmedabad.
Jon is the director of the Product Research Studio at the University of Dundee and visiting lecturer at NID.
Small Society Lab: The Test Tube Society
26 June, 2-5pm
Meeting Room, DCA
The Small Society Lab is developing into a key forum for exploring ideas about art, technology and community. It has ambitions to support the development of the city as an environment for reflexive research, working with communities and institutions in the city to vision our future. Join for this afternoon workshop to hear from researchers who are studying the art and culture in and of Dundee and to share ideas about the next steps for the Small Society Lab itself.
With researchers and partners from Creative Scotland, NESTA, Dundee City Council and other local institutions.
Small Society Lab 2013 takes place within Dundee Contemporary Arts in the Meeting Room and at Centrespace, VRC. The Visual Research Centre is part of Duncan of Jordanstone College of Art & Design and is located on the lower floors of the DCA, 152 Nethergate, Dundee.