Projection Mapping WorkRoom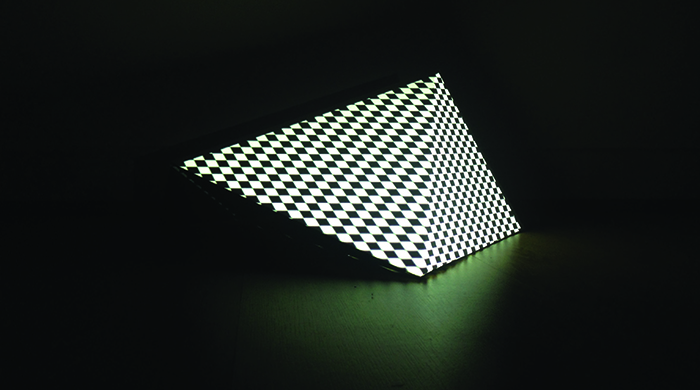 Student Curatorial Team | PROJECTile WorkRoom
Date: 11 February 2016 - 12 February 2016
Gallery: Cooper Gallery Project Space
PROJECTile
Participatory WorkRoom
A Exhibitions' DJCAD Student Curatorial Team Project
Know what projection mapping is? Want to know?
PROJECTile WorkRoom is a two-day participatory event, which creates an opportunity for the Digital arts by focusing on the practice of projection mapping, to be shared and discovered.
Student Curatorial Team have invited peers at DJCAD and locally in Dundee to collaboratively learn and share ideas and knowledge on this inspiring technique that is quickly gaining prevalence in the art world and beyond.
The digital arts are notoriously based on the principles of open source and free sharing. Dundee too, is a city of community and sharing.
WorkRoom:
11 - 12 Feb
Cooper Gallery Project Space
15:30-19:00
Exhibition:
Thurs 25 Feb
Cooper Gallery Project Space
18:00- 20:00
This two-day WorkRoom encompasses open and free sharing of work, information and resources.
Artists already working in this field will present their work and the techniques and the open source software they used to create them.
The WorkRoom provides a space for collaborative experiment and to learn projection mapping, as well as open discussion on more advanced and interactive works within this media.
Two weeks later, Cooper Gallery Project Space will be open for the PROJECTile exhibition of the work the participants created to be presented to the community, timely with finale of Cooper Gallery's current exhibition ALL SYSTEMS…go.
Cooper Gallery Project Space is located on the lower level of the Crawford Building, DJCAD and can be accessed via the Cooper Gallery doors at the east side of DJCAD.