Playwriting scratch night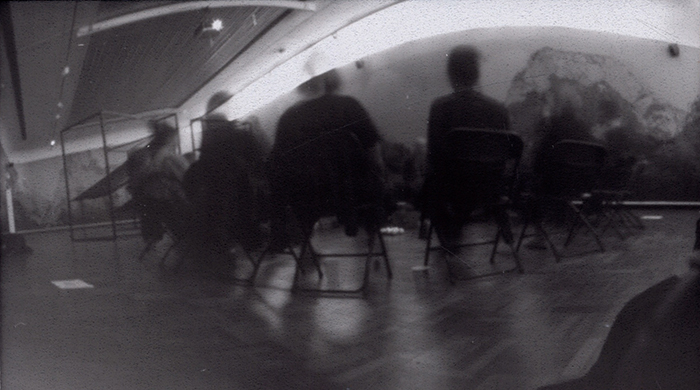 SCRIEVE
Date: 20 February 2020 - 20 February 2020
Gallery: Cooper Gallery
SCRIEVE
Thursday 20 February, 6–8pm

To accompany the exhibition Ambiguous Becoming, Cooper Gallery are hosting a playwriting scratch night by SCRIEVE, where writers are invited to respond to the exhibition themes.
If you are interested in submitting a short play for this event; in volunteering to be a reader or would like to come along and listen, please contact SCRIEVE directly by emailing: scrievedundee@gmail.com.

About SCRIEVE
SCRIEVE is a playwriting scratch night hosted by AMBERGRIS, an award-winning Dundee Theatre Company (Scotsman Fringe First Award for DUPed, 2018).
SCRIEVE is a supportive and collaborative space where playwrights of any experience can share new work, hearing their words read aloud, often for the very first time. SCRIEVE can only operate with the generous support of many talented volunteers.
____________________
This event accompanies Ambiguous Becoming, 24 January – 22 February 2020 at Cooper Gallery
Ambiguous Becoming is a collaboration between Cooper Gallery (Dundee, Scotland) and MOMENTA | Biennale de l'image (Montréal, Canada), with artists:
Jérôme Havre, Cauleen Smith, and Camille Turner
Chloë Lum + Yannick Desranleau
Victoria Sin

Venue Information

Address
Duncan of Jordanstone College of Art & Design
University of Dundee
13 Perth Road
Dundee DD1 4HT
The gallery is on two floors. First floor has ramped access and disabled toilet.
Second floor is accessible via lift and for wheelchair access via a stairclimber.
Large print versions of the exhibition information handout are available, please ask our Guides.

For access enquiries please contact: exhibitions@dundee.ac.uk

Opening hours
Monday – Friday: 10am–5pm
Saturday: 11am–5pm


*
Photo credit: Amalia Shipman-Mueller.
*
Funding support for Ambiguous Becoming comes from