Screening & In Conversation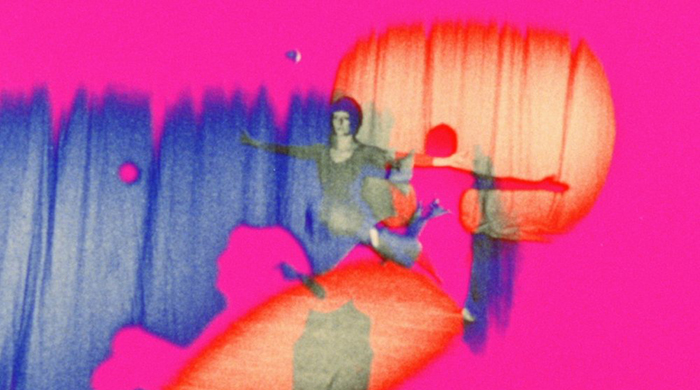 Screening & In Conversation | Riddles of the Sphinx
Date: 21 May 2020 - 21 May 2020
Gallery: Cooper Gallery
Screening & In-conversation | Riddles of the Sphinx
Laura Mulvey and Margaret Salmon
Thursday 21 May, 4–7pm (BST)
Online


Recording of live streamed in-conversation between Laura Mulvey and Margaret Salmon

Riddles of the Sphinx can be viewed by subscribing to the BFI Player
Cooper Gallery is delighted to present an online event focusing on Riddles of the Sphinx (1977), Laura Mulvey and Peter Wollen's 1977 landmark of British Avant-Garde and experimental feminist filmmaking. The heart of the event will be a screening of Riddles of the Sphinx, bracketed by an artist's response from filmmaker Margaret Salmon and a live in-conversation between Laura Mulvey and Margaret Salmon with Q&A. This event takes place within the online programme A is for Avant-Garde, Z is for Zero and is part of Cooper Gallery's ongoing project A space in-between.


Tickets
Tickets can be ordered via Eventive (booking closed).
The ticket price is £2 and covers the cost of the live stream.
For those attending the screening event who can, please consider donating to the equivalent cost of a theatrical ticket to support Dundee Women's Aid.

Please note: The film is viewable to stream anywhere except for the following regions: United States of America, Canada.


Schedule
4–6pm
Artist's response by Margaret Salmon
Screening Riddles of the Sphinx
6–7pm
Laura Mulvey & Margaret Salmon in-conversation + Q&A

About the film
Laura Mulvey and Peter Wollen's second collaborative film, Riddles of the Sphinx, addresses the position of women in patriarchy through the prism of psychoanalysis. The film draws on the critical writings and investigations by both filmmakers into the codes of narrative cinema, and offers an alternative formal structure through which to consider the images and meanings of female representation in film. The narrative's protagonist, is represented through a fragmented use of imagery and dialogue, in an attempt to break down the conventional narrative structures of framing and filming used to objectify and fetishise women in mainstream cinema.
Screening: Laura Mulvey & Peter Wollen, Riddles of the Sphinx, 1977
Colour, 92mins. Courtesy British Film Institute.

Speaker Biographies

Laura Mulvey (born 1941 in Oxford) is Professor of Film and Media Studies at Birkbeck College, University of London. She was Director of Birkbeck Institute for the Moving Image (BIMI) from 2012 to 2015. She is the author of Visual and Other Pleasures (1989); Citizen Kane (1992); Fetishism and Curiosity (1996); Death 24x a Second: Stillness and the Moving Image (2006); and Afterimages: On Cinema, Women and Changing Times (2019). She has co-edited British Experimental Television (2007); Feminisms (2015); and Other Cinemas: Politics, Culture and British Experimental Film in the 1970s (2017). Mulvey made six films in collaboration with Peter Wollen, including Riddles of the Sphinx (1977), and two films with artist and filmmaker Mark Lewis.

Margaret Salmon (b. 1975, New York) lives and works in Glasgow. Concerned with a shifting constellation of relations, such as those between camera and subject, human and animal, or autobiography and ethnography, Margaret Salmon's films often examine the gendered, emotive dynamics of social interactions and representational forms. Solo exhibitions of her work have been held at institutions including DCA (2018/19), Tramway (2018) Staatsgalerie Stuttgart (2015); Contemporary Art Museum St. Louis, USA (2011); Witte de With Centre for Contemporary Art, Rotterdam (2007); Whitechapel Art Gallery, London (2007) and Collective Gallery, Edinburgh (2006). Her work has been featured in film festivals and major international survey exhibitions, including the Berlin Biennale (2010) and Venice Biennale (2007) London Film Festival (2018, 2016, 2014). Salmon won the inaugural MaxMara Art Prize for Women in 2006, was shortlisted for the Jarman Award 2018 and the 2019 Margaret Tait Award. A new 35mm film and photographic works will be featured in GI 2020.
____________________
Access
To access the screening participants are not required to download any software. A link will be sent to all participants who sign-up. The streaming requires stable internet access.

Please note: The film is viewable for streaming anywhere except for the following regions: United States of America, Canada.

For access enquiries please contact exhibitions@dundee.ac.uk



*
Image credit: Laura Mulvey and Peter Wollen, Riddles of the Sphinx (film still), 1977. Image courtesy the artists and BFI.