Preview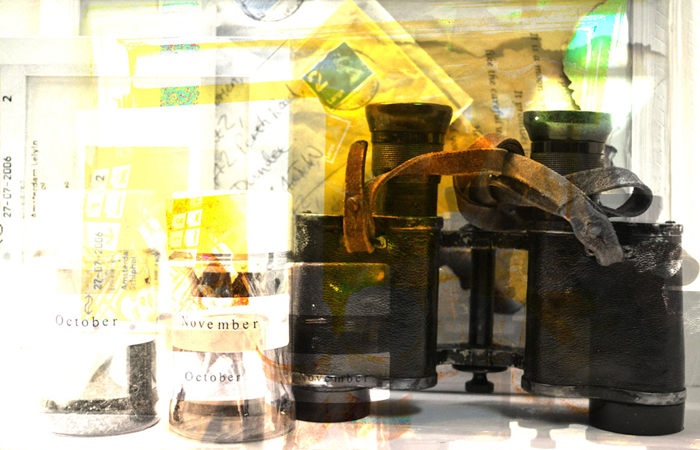 Relics of Attachment Part II Preview- Student Curatorial Team
Date: 14 February 2013 - 14 February 2013
Gallery: Cooper Gallery Project Space
Relics of Attachment is a two-part exhibition project which explores ideas of nostalgia.
The project started with Relics of Attachment Part I which was a small exhibition in Matthew Cabinet, DJCAD, which presented the work of the small group of students who initiated the project. This first phase was meant as an introduction to the project ideas and as a talking point to get people involved in the second phase.
Please join us for the Preview on Thursday 14 February between 5 and 7pm.
There is also an After Party at Boudoir Cocktail House from 7.30pm.

The term nostalgia describes a sentimental longing for the past, often linking to a period or place with happy associations to the individual. In our common use of language, nostalgia sometimes includes an interest in past eras and their individual personalities and events, especially the "good old days" such as remembering a sudden image or a moment in one's childhood.
We tend to relate to objects in their usefulness, as necessities or even as passing indulgencies. Personal relics, on the other hand, are objects divested of their original utility. They are embedded with an intimate narrative and significance, attached to personal microcosms.
Relics of Attachment Part II is an exhibition with works from a collection of artists from Duncan of Jordanstone College of Art & Design, all of whom have been inspired by this idea of nostalgia.
For more information: http://coopergallerynotes.blogspot.co.uk/2013/01/relics-of-attachment.html
This is an Exhibitions at DJCAD Student Curatorial Team Project
Cooper Gallery Project Space is on Level 1 of the Crawford Building, DJCAD.