Performance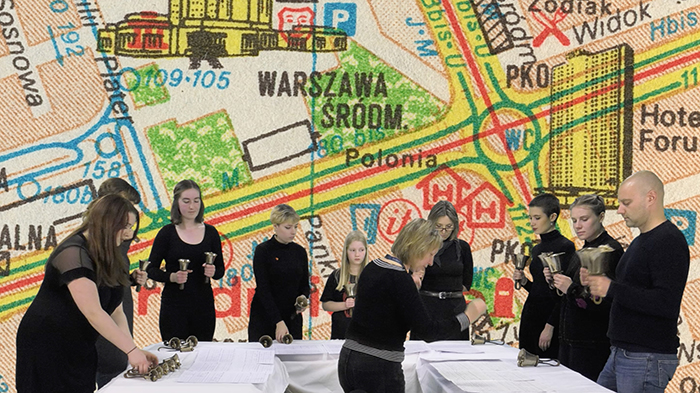 Europe Endless: A performance for bells
Date: 31 October 2019 - 31 October 2019
Gallery: Matthew Entrance Gallery
Europe Endless: A performance for bells
Gair Dunlop and Lucy Smith
31 October 2019
Europe Endless was a performance of Kraftwerk's ambiguous anthem to a Europe of the imagination. Transcribed for bells by Lucy Smith, filmed by Gair Dunlop.

Tradition and contemporary minimalism meet in an elegy for a fantasy of Europe.
Visual artist Gair Dunlop has made a video work with bellringer Lucy Smith and a team of volunteers, including DJCAD students, from around Europe and across all age groups, combining the ancient skill of handbell ringing with Kraftwerk's ambiguous hymn to Europe Endless.

The musicians are:
Bethan Radcliff
Rowan Mitchell
Elena Cheltsova
Jo Hansen
Elvey Stedman
Morven Ferguson
Mhairi Brown
Eriks Gringuts
Sine Dunlop
Sean Smith


Bells Ceremony for 31st October 2019 ("Brexit Day") from Gair Dunlop on Vimeo.
Europe Endless studio mix from Gair Dunlop on Vimeo.
Europe Endless: Spring 2019 from Gair Dunlop on Vimeo.
Biographies

Gair Dunlop makes artworks which explore the interconnections of people, places, and technologies. He is a senior lecturer and researcher at DJCAD. Gair was born in Glasgow, and has worked in a wide variety of roles including projectionist at London's Scala Cinema, museum photographer, and now senior lecturer at DJCAD, Dundee. He is a member of the Nuclear Culture Research Group. His recent film 'Soundings' was shortlisted for UK Research Film of the Year.

Lucy Smith is a PhD candidate at DJCAD.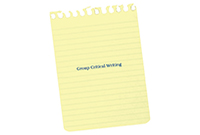 Group Critical Writing is an initiative in the Cooper Gallery's programme advocating for art and critical writing in Scotland.