Artist Talk at D'Arcy Thompson Lecture Theatre, Tower Building University of Dundee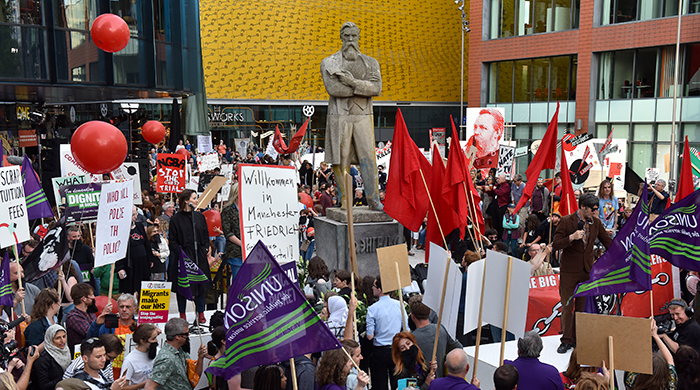 Phil Collins | Artist Talk
Date: 16 January 2019 - 16 January 2019
Gallery: Cooper Gallery
Phil Collins
Artist Talk
Wednesday 16 January 2019, 12.30 - 2pm
D'Arcy Thompson Lecture Theatre, Tower Building University of Dundee

DJCAD Contemporary Art Practice Speakers Programme in collaboration with Cooper Gallery present an artist talk by Phil Collins ahead of his exhibition Ceremony at Cooper Gallery.

This event is free, open to all and unticketed.

Please note: venue is offsite, see map here.

Phil Collins is a filmmaker and visual artist based in Berlin and Wuppertal, Germany. He is Professor of Video Art and Performance at the Academy of Media Arts in Cologne. Since the late 1990s Collins' practice has explored the intersections of art, politics and media. Characteristic of his approach is a close engagement with place and a wide range of collaborators, which over the years have included, amongst others, disco-dancing Palestinians; Kosovan Albanian refugees; the youth of Baghdad; fans of The Smiths across three continents; teachers of Marxism-Leninism from the former German Democratic Republic; anti-fascist skinheads in Malaysia; men incarcerated at one of the United States' largest prisons; and prisoners, pensioners, school kids, and a symphonic orchestra in Glasgow. Reflecting critical consciousness and disarming immediacy, Collins' works pull into sharp focus the contradictions which shape human experience.

*

Image credit: Phil Collins, Ceremony, 2018
Colour, sound, 67 min.
Courtesy Shady Lane Productions, Berlin
Photo: Joel Fildes

*
This event accompanies Ceremony by Phil Collins, at Cooper Gallery from 18 January – 16 Feburary 2019.
Opening hours
Monday – Friday: 10am–5pm
Saturday: 11am–5pm
Ceremony at Cooper Gallery, DJCAD is supported by the Goethe-Institut Glasgow