Reading Event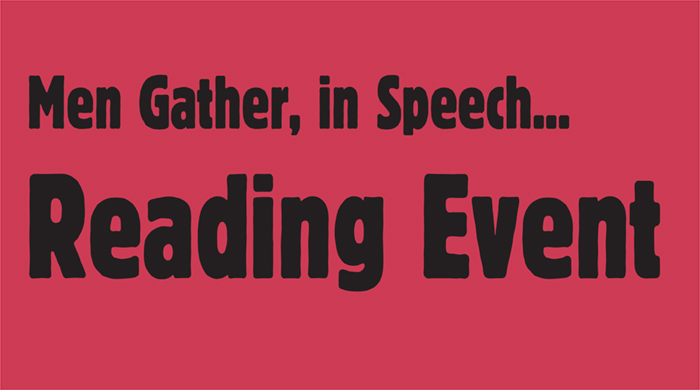 Men Gather, in Speech… Reading Event
Date: 19 February 2015 - 19 February 2015
Gallery: Cooper Gallery
Please join us on Thursday 19th February at 6.30pm for a live Reading Event to mark the final week of the exhibition Men Gather, in Speech… in Cooper Gallery.
Prompted by Men Gather, in Speech…, seven Scotland-based art writers come together to present public readings responding to, reflecting on and annotating the ideas and concerns discussed in the works featured in the exhibition. This will extend the dialogue set in motion by the exhibition that explores the mode of address that underpins Western philosophy and importantly politics.
The exhibition draws upon Hannah Arendt's often quoted phrase "men gather in speech..." which lucidly defines the human necessity of dialogue and its role as the quintessential medium of the political to re-enact and doubt the troubled relationships between "power and the space of appearance" in our present age. Touching upon the theatrical, the fictional and the digital, the exhibition offers a complex mediation upon speech, dialogue and the slow silencing of the political space that had once appeared between us.??
The art writers presenting readings at the event are Frances Davis, Alex Hetherington, Helen Kellock, Valerie Norris, Penelope Matheson, Silas Parry and Gareth Vile.
Men Gather, in Speech... Reading Event. Filming & Editing: Caitlin Delves.
Men Gather, in Speech...
Emma Charles, Rose English, Abri de Swardt
Exhibition continues until 21 February
For more information on the artists and exhibition please visit the webpage here:
www.dundee.ac.uk/djcad/exhibitions/exhibitions/men-gather-in-speech
The art writers contributing to this event are part of Group Critical Writing, which is a new initiative in the Cooper Gallery's programme advocating for art and critical writing in Scotland.