Artist's Talk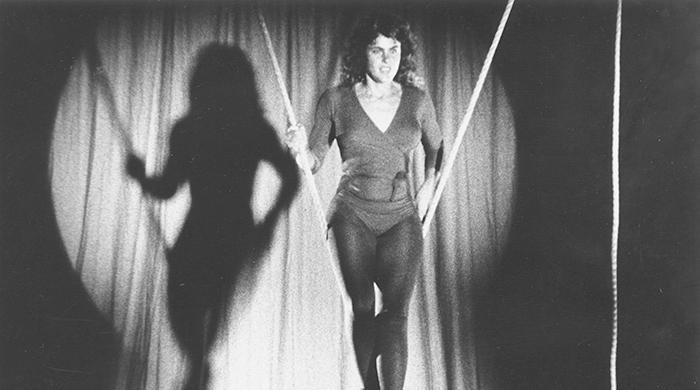 Laura Mulvey | Artist's Talk
Date: 19 March 2020 - 19 March 2020
Gallery: Off-site venue
* Event Cancelled *
To keep our communities and friends safe and well, and to help mitigate the spread of COVID-19, we have come to the decision to postpone the exhibition and all events until further notice.
____________________
Laura Mulvey
Artist's Talk
Thursday 19 March 2020, 1pm
Medical Sciences Institute Lecture Theatre
DJCAD Contemporary Art Practice Speakers Programme presents a talk by influential feminist filmmaker and theorist Laura Mulvey ahead of the exhibition preview of, A is for Avant-Garde, Z is for Zero: Laura Mulvey and Peter Wollen, at Cooper Gallery.
This event is free, open to all and unticketed.

Please note the venue is in the MSI Lecture Theatre. See here for venue location.
If you would like to come with us from Cooper Gallery to the venue, please meet at 12.45pm. The journey is 5–10 minutes between Cooper Gallery and the MSI Lecture Theatre, with wheelchair access.

For all access enquiries please contact exhibitions@dundee.ac.uk


Biography
Laura Mulvey (born 1941 in Oxford) is Professor of Film and Media Studies at Birkbeck College, University of London. She was Director of Birkbeck Institute for the Moving Image (BIMI) from 2012 to 2015. She is the author of Visual and Other Pleasures (1989); Citizen Kane (1992); Fetishism and Curiosity (1996); Death 24x a Second: Stillness and the Moving Image (2006); and Afterimages: On Cinema, Women and Changing Times(2019). She has co-edited British Experimental Television (2007); Feminisms (2015); and Other Cinemas: Politics, Culture and British Experimental Film in the 1970s (2017). Mulvey made six films in collaboration with Peter Wollen, including Riddles of the Sphinx (1977), and two films with artist and filmmaker Mark Lewis.
____________________
This event accompanies A is for Avant-Garde, Z is for Zero: Laura Mulvey and Peter Wollen
20 March – 18 April 2020 at Cooper Gallery
Opening hours
Monday – Friday: 10am–5pm
Saturday: 11am–5pm


*
Image credit: Laura Mulvey and Peter Wollen, Riddles of the Sphinx (film still), 1977. Image courtesy the artists and BFI