Preview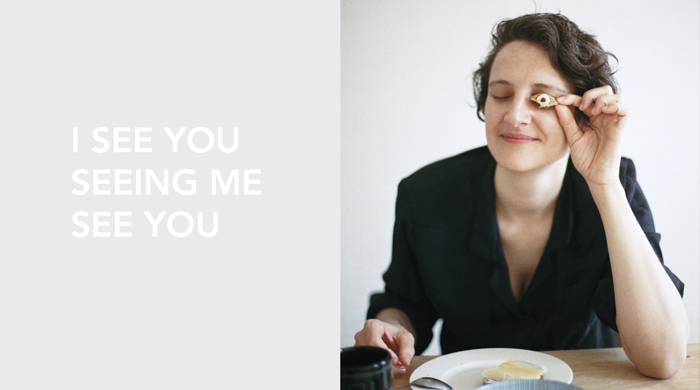 Kathrin Sonntag Exhibition Preview
Date: 28 February 2014 - 28 February 2014
Gallery: Cooper Gallery
Please join us for the Preview of Kathrin Sonntag's newly commissioned exhibition in Cooper Gallery from 5.30-7.30pm.
Artist's Talk: 27 February, 4.30-5.30pm
Exhibition continues until 4 April.
Please note that Cooper Gallery will be closed on Saturday 29 March due to DJCAD building holiday closures.
We are pleased to announce the Preview Event for our Spring exhibition I SEE YOU SEEING ME SEE YOU a series of newly commissioned photographic installation by Berlin-based artist Kathrin Sonntag.
The eye is a restless thing; marauding and fickle its wet lens takes in the world. But what if its glassy stare is turned in upon itself?
I SEE YOU SEEING ME SEE YOU, German artist Kathrin Sonntag's first major solo exhibition in Scotland at the Cooper Gallery, provides unsettling optical clues to an answer.
Taking its visual cue from several visits Sonntag made to Lauscha, a small town in Germany famous for inventing the prosthetic glass eye, the exhibition explores the uneasy visual feedback that arises when our gaze meets its artificial double.
Encompassing photography, film, sculpture and drawings Sonntag's multimedia practice distorts, refracts, and fragments quotidian objects and behaviours to test the horizons of perception and consciousness with a desire to disrupt the act of seeing and to reveal the blurred line between the real and the fictitious.
I SEE YOU SEEING ME SEE YOU presents a new body of works that consist of photography, slide projections and still life compositions. With uncanny correlations at its heart the works utilise the formal kinships humming over images, objects and the spaces in between to interrupt and untether the unconscious moment of perception.
Based in Berlin, Kathrin Sonntag has established an international reputation since 2006. She has presented solo exhibitions at major venues including White Light, Düsseldorf; Galerie Kamm, Berlin; Swiss Institute, New York; The Aspen Art Museum and Kunstverein Hamburg. Sonntag's work has also been included in recent group exhibitions at the Kunstverein Hannover; the Third Moscow International Biennial for Young Art; Städtisches Museum Abteiberg, Mönchengladbach; and Sculpture Center, New York among others. Sonntag was awarded the Dr. Georg and Josi Guggenheim Foundation Prize in 2009 and a German Academic Exchange Service (DAAD, Deutscher Akademischer Austaunsch Dienst) research scholarship in 2011. She was also a recipient of the Swiss Art Award in both 2009 and 2013.
For more information on Sonntag's exhibition please see: http://www.dundee.ac.uk/djcad/exhibitions/exhibitions/kathrin-sonntag/
This exhibition is kindly supported by the Goethe-Institut Glasgow. For more information on Goethe-Institut Glasgow please see: http://www.goethe.de/glasgow